General Hospital Spoilers, Tuesday, March 12: Valentin Plans Another DNA Sabotage – Brad's Wiley Scare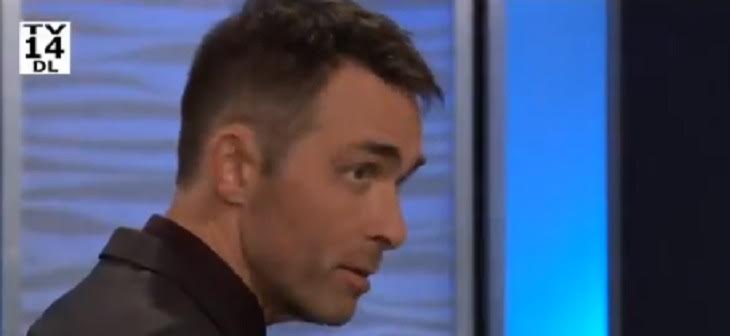 General Hospital spoilers for Tuesday, March 12, tease that Maxie West (Kirsten Storms) will be ready to get going with the do-over DNA test on Sasha Gilmore (Sofia Mattsson). Maxie's last attempt was a fail, so she's hoping this time it will answer the question as to whether Sasha is really Nina Reeves' (Michelle Stafford) daughter.
But Valentin Cassadine (James Patrick Stuart) will have other plans. He and Sasha will have a private chat, and it looks like Sasha will relay to him that Maxie plucked a hair out of her head at Charlie's Pub earlier. They'll discuss their suspicions, and Valentin will tell Sasha that he'll "take care of it." But Nina will come along and wonder exactly what Valentin needs to take care of.
Meanwhile, at the hospital, Drew Cain (Billy Miller) and Kim Nero (Tamara Braun) will confer with Oscar Nero (Garren Stitt), who will be in some trouble for taking off to Niagara Falls with his friends. But Oscar's health is the first priority, so they'll likely be waiting for updates from Dr. Terry Randolph (Cassandra James).
General Hospital – Oscar Makes A Deal With His Parents
Oscar and his parents will enter into some sort of deal. Perhaps Kim and Drew will agree to let Oscar have some adventures, as long as he keeps them informed about what he's doing.
Next, on the new episode of GH on Tuesday, March 12, Michael Corinthos (Chad Duell), Willow Tait (Katelyn MacMullen), and Brad Cooper (Parry Shen) will find themselves at Charlie's Pub at the same time. Brad will be noticeably uncomfortable around them both, as it looks like the topic will gravitate to Wiley and Michael will make a crack about Brad keeping something from him. What could it be?
Back at the hospital, Jason Morgan (Steve Burton) will fill in Carly Corinthos (Laura Wright) on all of the Ryan Chamberlain (Jon Lindstrom) drama and details. Carly will be shocked to learn that Ryan was the serial killer, and that he had been the patient in the room next to her at Ferncliff.
Sonny and Robert have hit a wall in their investigation, West Coast. How far outside the box are they willing to go to find Dante?
An all-new #GH starts RIGHT NOW on ABC! @MauriceBenard #GH55 pic.twitter.com/ZE28pW9oZW

— General Hospital (@GeneralHospital) March 11, 2019
General Hospital –  Sonny Goes Rogue To Infiltrate Raj's Organization
Jason will let Carly know that it was her nemesis Ava Jerome (Maura West) who gave Jason her location after Ryan dumped her into the ravine.
Finally, in Turkey, it looks like Sonny Corinthos (Maurice Benard) will decide to go rogue and try to infiltrate Raj Patel's (Nosir Dalal) organization to find Dante Falconeri (Dominick Zamprogna). In the preview for Tuesday's episode, Sonny is shown speaking to someone and saying, "I need information, and I think you're the man to get it for me." Will he succeed in getting the information he needs?
It looks like we're in for a great episode on Tuesday! Stay tuned to the ABC soap and don't forget to check Celebrating The Soaps often for the latest General Hospital spoilers, updates, and news.
Read more news, spoilers, and gossip on our Celebrating The Soaps General Hospital home