General Hospital Spoilers Tuesday, May 2: Valentin Confronts Victor, Joss And Dex's Future, Trina Panics
General Hospital spoilers for Tuesday, May 2 2023 reveal that Valentin Cassadine (James Patrick Stuart) has a compelling offer for someone. Marshall Ashford (Robert Gossett) lends his support to Portia Robinson (Brook Kerr).
Robert Scorpio (Tristan Rogers) puts his spy hat on. Josslyn 'Joss' Jacks (Eden McCoy) and Dex Heller (Evan Hofer) set their sights on the future while Dex asks pointed questions. Willow Tait (Katelyn MacMullen) will be stunned.
Curtis Ashford (Donnell Turner) gets confrontational. Spencer Cassadine (Nicholas Chavez) puts himself at risk, and Trina Robinson (Tabyana Ali) could be in danger, too.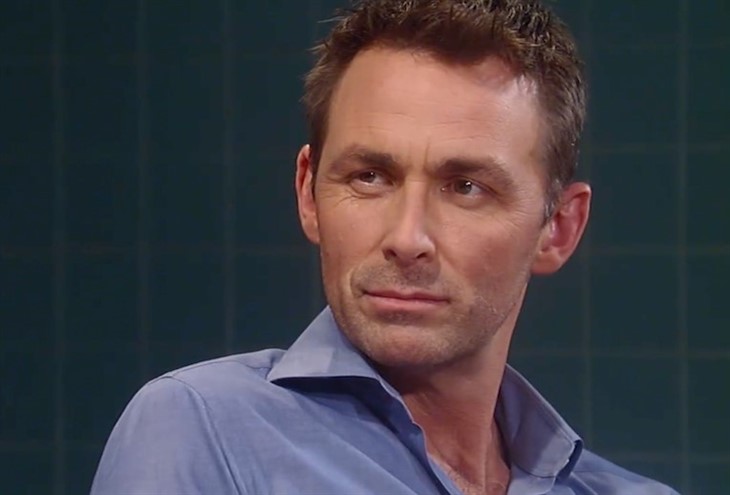 General Hospital Spoilers Tuesday, May 2, 2023: Valentin Cassadine Makes Victor Cassadine An Offer
Valentin knows his father, Victor Cassadine (Charles Shaughnessy), actually wanted nothing more than to lord over his family and grow close to them again.
Will he be able to strike a nerve with his dear old dad that leads him to give up his vendetta and let everyone go home safely?
General Hospital Spoilers Say Marshall Ashford And Portia Robinson Reconnect
When Marshall shows up at the hospital, Portia is going to realize he may not be clued in on all that is happening. Does he even know his son, Curtis, has left with the others and is currently aboard The Haunted Star trying to take Victor down? It may only ignite anxiety in him to know, but Portia won't hold back.
GH Spoilers — Robert Scorpio Levels With Elizabeth Baldwin
Elizabeth Webber (Rebecca Herbst) might be bothered by Robert's approach to the investigation, but he needs her to trust that he knows what he's doing. The former WSB agent still has a few tricks up his sleeve, and he just may save the day.
General Hospital -Spoilers Hint Dex Heller Digs Deeper
Dex and Joss might be enjoying the afterglow of their romance, but he's got some pretty nerve wracking questions that she can't necessarily answer. Will she start wondering where Dex's loyalty lays when he questions how Drew was able to evade the SEC by being out of town before they struck? Could Joss be thinking Drew is the bad guy?
GH Spoilers — The Surprises Don't Stop
Willow is in for a real shock. Is this going to be a surprise from her new hubby, Michael Corinthos (Chad Duell)? Or might there be a new donor on the horizon who can save her life?
General Hospital Spoilers Leak Curtis Ashford Jumps The Gun
Curtis is determined to come home with Trina in his arms, and that means he's not going to hold back when it's time to take action. While Valentin is tending to his father, Curtis will have other work to do.
General Hospital Spoilers — May 2 — Spencer Cassadine And Trina Robinson Risk It All
Spencer is good at creating drama — and distractions. Which one is he up to on May 2nd? Meanwhile, Trina will feel like she's doomed when someone comes to the door. Is her time up?
Which storyline are you most looking forward to following on GH on Tuesday, May 2nd? Let us know, and keep checking back for more GH news and spoilers.