General Hospital Spoilers: Tuesday, November 6 – Britt Has A Health Problem – Spencer Calls Out Ned – Chase Teases Willow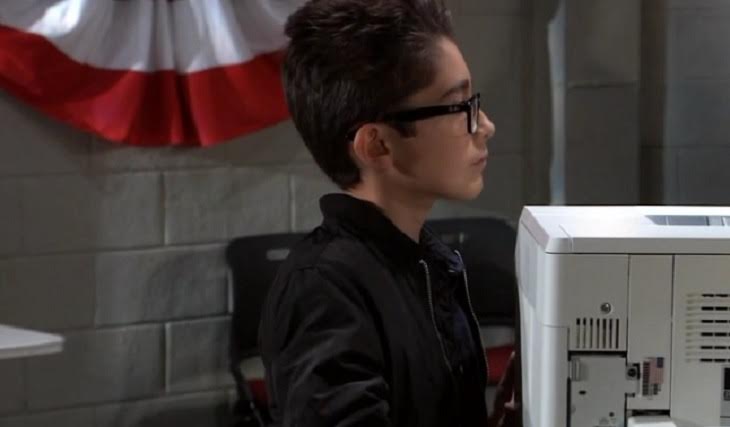 General Hospital spoilers for Tuesday, November 6, tease that Lucas (Ryan Carnes) will have a conversation with someone, and it looks like the topic of Brad (Parry Shen) will come up. Brad's been acting weird for a while now, and it has been bothering Lucas. "He's terrified," Lucas will say.
Speaking of Brad, he'll have a chat with Julian (William deVry) about Lucas. Brad's worried that someone is going to find out about the baby switch, and he's started planning for the worst. "Lucas is going to need your help after I'm gone," he'll tell Julian.
Meanwhile, Britt (Kelly Thiebaud) will get a medical exam, perhaps as part of her release agreement, and it looks like Finn (Michael Easton) will be her physician. But is there a problem with Britt's health? "I'm perfectly healthy," Britt will say, to which Finn will reply, "Not for long." What could be the problem?
Next, on the new GH episode on Tuesday, November 6, Jordan (Briana Nicole Henry) will need something from Anna (Finola Hughes). Perhaps Jordan will want some help with the Mary Pat Ingles (Patricia Bethune) murder investigation. The murder was particularly brutal, so Jordan may need some outside assistance.
Voting will continue in Port Charles, and Curtis (Donnell Turner) will cast his vote at the polling station. But there will be some sort of problem with his ballot. "What the hell is this?" he'll wonder as he's about to cast his vote. Could Spencer's (Nicolas Bechtel) tampering have made the ballot machine malfunction?
Their wedding planning is about to take the back seat again, West Coast. Will Jordan and Curtis ever make it down the aisle? #GH is brand-new and STARTS NOW on ABC! @donnellturner1 #GH55 pic.twitter.com/oPeUwXhNS2

— General Hospital (@GeneralHospital) November 5, 2018
Meanwhile, it looks like Michael will get some more bonding time with Baby Wiley. He feels pretty connected to the little guy, who is actually his son Jonah. Michael's been trying to grieve and work through his feelings of loss, and the connection to babies really seems to comfort him.
Next, Laura (Genie Francis) will run into Ned (Wally Kurth) with Spencer in tow. Spencer is, of course, fiercely protective of his grandmother and will intervene when Ned makes some sort of suggestion to Laura regarding the election. "Don't do it!" Spencer will say. "Quartermaine chicanery!"
Finally, on Tuesday, November 6, Chase (Josh Swickard) will bump into Willow (Katelyn MacMullen) at Charlie's Pub. Willow will be hard at work on something, and Chase will playfully accuse Willow of playing hooky. "You know I can arrest you for that," he'll say.
It looks like we're in for some great scenes on Tuesday's episode! Stay tuned to the ABC soap and don't forget to check Celebrating The Soaps often for the latest General Hospital spoilers, updates, and news.