General Hospital Spoilers Tuesday, September 5: Sonny Arrested, Carly Demands Answers, Drew In Trouble, Dex Suspicious
Check out what is happening in Port Charles next week!
General Hospital spoilers for Tuesday, September 5 reveal that Sonny Corinthos (Maurice Benard) is in trouble, Diane Miller (Carolyn Hennesy) springs into action, and Ava Jerome (Maura West) attempts to work Mason Gatlin (Nathanyael Grey).
Also, Cyrus Renault (Jeff Kober) messes with Drew Cain (Cameron Mathison), Carly Spencer (Laura Wright) demands answers, Austin Gatlin Holt (Roger Howarth) puts Nikolas Cassadine (Adam Huss) on the spot and Josslyn 'Joss' Jacks (Eden McCoy) gets big news.
General Hospital Spoilers Highlights
Sonny will be pressed to confess to crimes he has committed — the most recent of which have him trafficking weapons through his territory. Did Pikeman set him up and turn him in, or was it someone closer to home?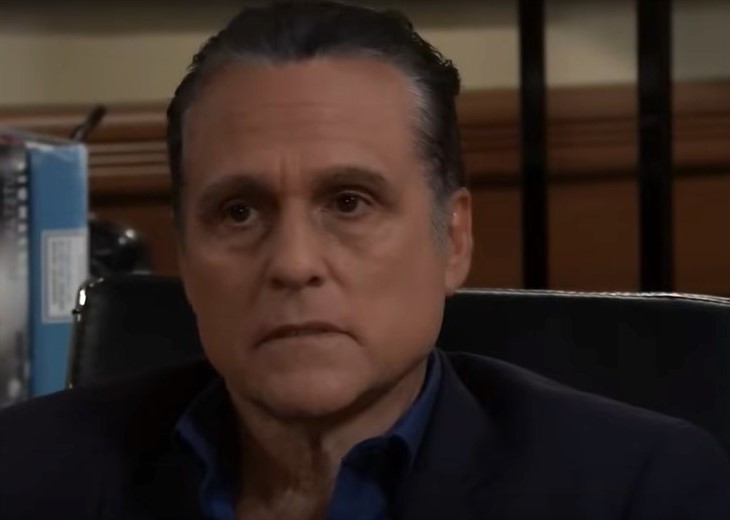 General Hospital Spoilers – Say Diane Is Under Pressure
Diane will have to spring into action to defend Sonny when he is arrested on multiple accounts with seemingly solid evidence stacked against him. While he might be focused on who turned him in, it will be up to Diane to get him out of it.
GH Spoilers — Ava Presses Mason
Ava wants Nikolas' body back and she's not going to rest until Mason delivers the goods as promised. Will her charms have any impact on him, or is Mason just toying with her to drag this out? There is a chance Mason doesn't know Nikolas is alive, but let's be honest — it's not good.
General Hospital Spoilers – Hint Cyrus Toys With Drew
Cyrus will be delighted to tell Drew he's no longer under Sonny's protection on the cellblock now that the don will be sharing the space with him. Will this be enough to rattle Drew's cage?
GH Spoilers — Carly Spencer Wants Answers From Her Family
While Dante Falconeri (Dominic Zamprogna) relays the news of his father's arrest to Sam McCall (Kelly Monaco), Carly will be all too used to this routine.
READ THIS: Find out what happens next on General Hospital.
As she seeks to interrogate Michael Corinthos (Chad Duell), Joss, and Dex Heller (Evan Hofer), it won't make sense to any of them that the feds got ahold of information they thought they destroyed.
General Hospital Spoilers – Claim Austin Gatlin Holt Prompts Nikolas Cassadine
It's clear that Austin is the bad guy here, and Nikolas has been biding his time while he recovered. Will Nik have any good response when Austin asks what comes next?
GH Spoilers — September 4 — Dex Levels With Joss
Joss hasn't been happy with Dex's work arrangement from the start, but she seemed sincere about respecting his decision to stick with Sonny when he could have jumped ship.
Now, frustrated with the state of her relationship with Dex, she won't take kindly to his implications that she may have been the one to rat Sonny out. To add insult to injury, he may not be the only one that suspects her.
Which storyline are you most looking forward to following on GH on Tuesday, September 5th? Let us know, and keep checking back for more GH news and spoilers.