General Hospital Spoilers Wednesday, July 19: Sasha Scrambles, Sonny Curious, Spencer Shocks, Esme Pleads
General Hospital spoilers for Wednesday, July 19, 2023 reveal that Sasha Gilmore Corbin (Sofia Mattsson) tries to clean up a mess, Marcus Taggert (Réal Andrews) checks on his baby girl, Trina Robinson (Tabyana Ali), and Portia Robinson (Brook Kerr) puts Spencer Cassadine (Nicholas Alexander Chavez) on the spot.
elsewhere, Kristina Corinthos Davis (Kate Mansi) tries to find her inner peace while Molly Lansing Davis (Mia Holiday Kriegel) confides in Sam McCall (Kelly Monaco).
General Hospital Spoilers Wednesday, July 19, 2023: Sasha Picks Up the Pieces
Sasha hopes to smooth over her image as she prepares to head to court and seek control of her finances again. Of course, Gladys Corbin (Bonnie Burroughs) will be working against her every step of the way.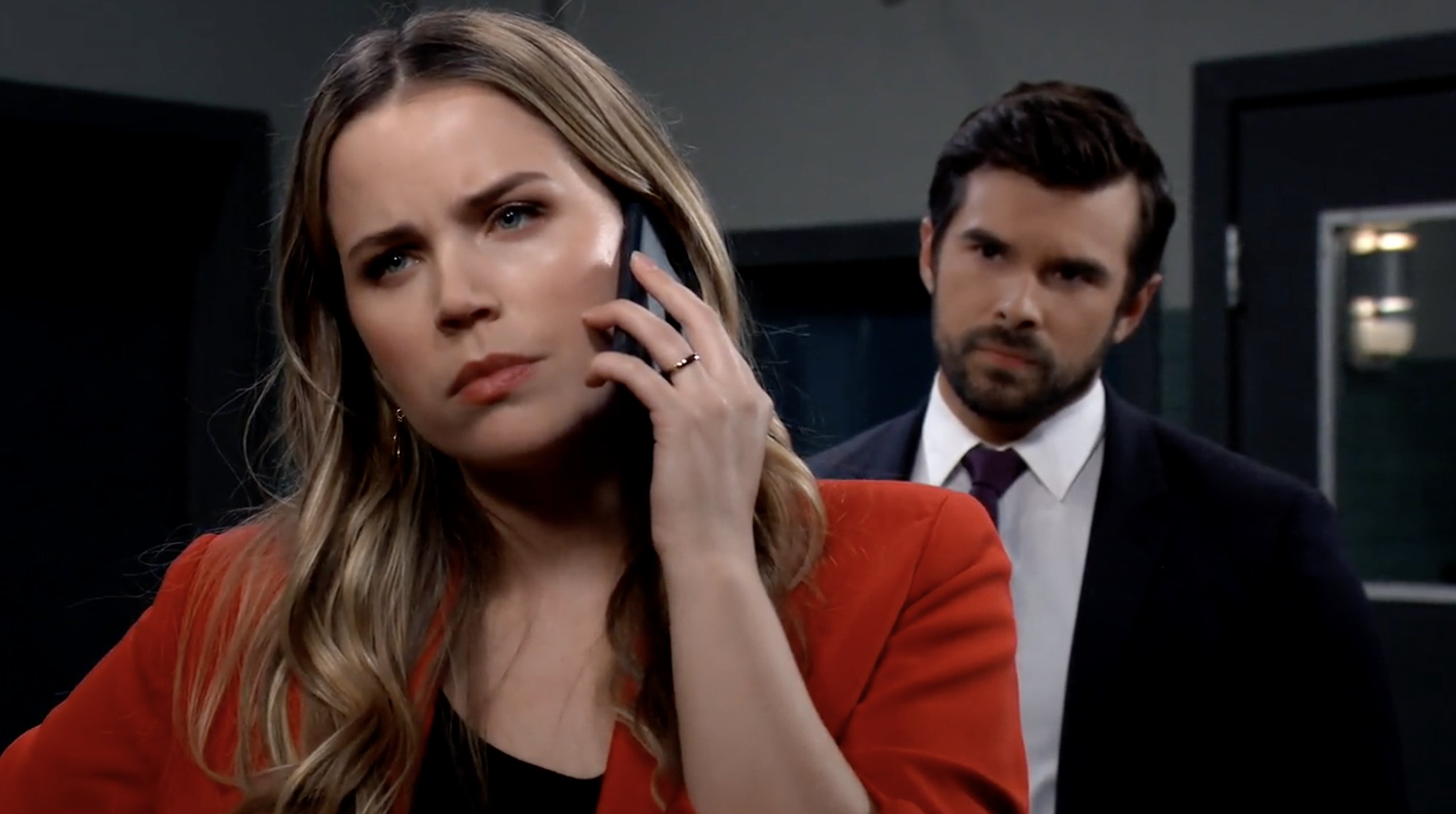 General Hospital Spoilers Say Marcus Checks in on Trina
Marcus wants to make sure Trina is handling things okay since Curtis Ashford (Donnell Turner) was shot. When he sits down with his baby girl, the conversation is going to take more of a turn in his direction than he expects.
Will Trina pin him down about just how much this paternity mess has messed him up?
GH Spoilers — Portia Rails Against Spencer
Spencer doesn't agree with Portia, but he does have her number. It's no secret that she's far from his biggest fan and wants Trina to be as far away from him as she can get her. But when Spencer makes his intentions and perceptions known, he just might surprise Portia.
General Hospital Spoilers Hint Kristina Processes Her Feelings
Sonny Corinthos (Maurice Benard) will be all ears when he attempts to get to the bottom of what is really going on with Kristina.
Is this support network she wants to launch actually about giving back, or is it just something to pour herself into because she is otherwise unhappy — again?
GH Spoilers — Molly Opens Up to Sam
Sam will be surprised to learn what has really got Molly all worked up over Kristina's suggestion that she be a surrogate for her and TJ Ashford (Tajh Bellow).
Is this really just about Kristina stealing the limelight, or is Molly concerned about the baby being TJ's and not her own — biologically?
General Hospital Spoilers — July 19 — Esme Pleads with Alexis
It seems that Alexis is intent on printing a story that Esme would rather never see the light of day. Can she get the Invader Editor-in-Chief to back off and stay quiet?
Which storyline are you most looking forward to following on GH on Wednesday, July 19th? Let us know, and keep checking back for more GH news and spoilers.