General Hospital Spoilers: Wednesday, November 14 – Liz Opens Up To Laura – Maxie Questions Peter – Valentin Worries About Sasha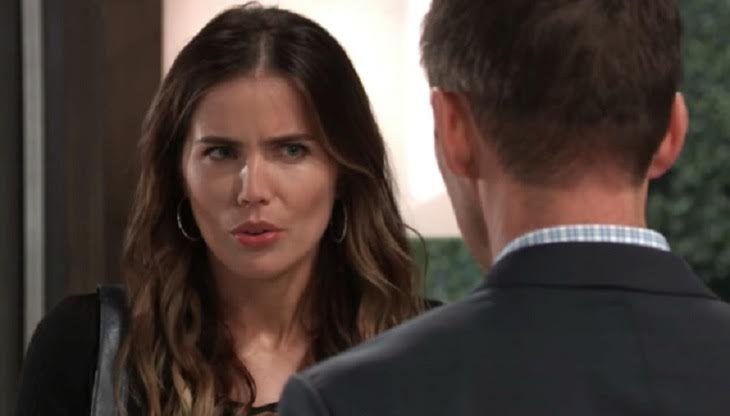 General Hospital spoilers for Wednesday, November 14, tease that Elizabeth (Rebecca Herbst) will open up to Laura (Genie Francis) about some of the problems she's been having lately. Liz has had a lot on her mind ever since Willow (Katelyn MacMullen) let her know that Aiden (Jason David) has been withdrawn from the other kids at school. Perhaps Laura can offer a little insight.
Meanwhile, Willow will welcome some special career day guests to her class, as Charlotte (Scarlett Fernandez) and the other students eagerly look on. It looks like Scotty (Kin Shriner) will be one of the guests who'll be discussing what he does for a living to the kids, but who else will be joining the fun?
What aren't they saying to each other, West Coast? Mike and Stella's relationship needs some definition.
A brand-new #GH starts RIGHT NOW on ABC! #GH55 pic.twitter.com/xECRPMUu0B

— General Hospital (@GeneralHospital) November 13, 2018
Next, on the new episode of GH on Wednesday, November 14, Maxie (Kirsten Storms) and Peter (Wes Ramsey) will have a chat at the Metro Court about some upcoming plans. It looks like Maxie might be searching for a date for Curtis (Donnell Turner) and Jordan's (Briana Nicole Henry) wedding, as she asks Peter whether he's planning on going with Nina (Michelle Stafford).
Speaking of Curtis, he'll corner Nina with some questions about his upcoming wedding. He'll want to know why Nina hasn't RSVP'd to the wedding, and it looks like Nina will have some explaining to do. Perhaps she hasn't responded because she doesn't have a plus one.
Finally, on Wednesday, November 14, Sasha (Sofia Mattsson) and Valentin (James Patrick Stuart) will meet up for a talk. Valentin's probably getting nervous about the extra time that Sasha's spending in Port Charles. It looks like Sasha may be getting nervous, too, as she says, "The longer I stay the more likely I'll be found out."
It sounds like we're in for a great episode on Wednesday! Stay tuned to the ABC soap and don't forget to check Celebrating The Soaps often for the latest General Hospital spoilers, updates, and news.