General Hospital Spoilers Wednesday, September 13: Sonny Interrogated, Carly Suspicious, Brook Lynn Confesses, Mason Threatens
General Hospital spoilers for Wednesday, September 13, 2023, reveal that Gladys Corbin (Bonnie Burroughs) tells Nina Reeves (Cynthia Watros) that Cody Bell (Josh Kelly) kidnapped Sasha Gilmore (Sofia Mattsson). Brook Lynn Quartermaine (Amanda Sutton) confesses, and much more.
General Hospital Spoilers Highlights
General Hospital Spoilers indicate that Nina wonders why Cody would kidnap Sasha after Gladys informs her of Sasha's escape. Nina suggests that Cody may have been helping Sasha but Gladys disagrees. Will Nina get the truth out of Gladys?
Cody supports Sasha through withdrawals before admitting that he knows who was drugging Sasha and why. Cody told Sasha once that Gladys was behind this but she was pretty drugged up.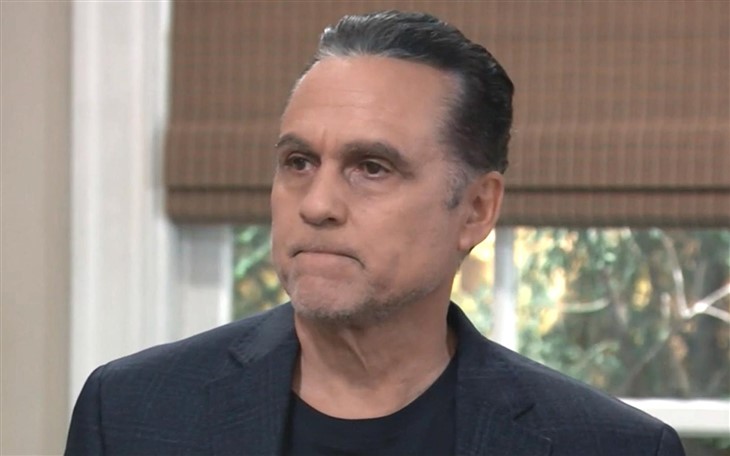 Now that Sasha is a little more at herself Cody will explain again. Can Cody get through the Sasha exactly what Gladys has been doing for months with her money?
GH Spoilers – Brook Lynn Quartermaine Tells Maxie Jones The Truth
Brook Lynn opens up to Maxie Jones (Kirsten Storms) about how Tracy Quartermaine (Jane Elliot) forced to her steal information. Brook Lynn may confess how Tracy helped Harrison Chase (Josh Swickard) get his job back as well.
Mac has questions about Sonny Corinthos' (Maurice Benard) case when the feds suddenly show up at his office. Does Mac believe they are reopening the case or are the feds giving Mac the whole story of Sonny's involvement in this? Will Sonny be the hero in this case after all?
MUST WATCH – GH Spoilers: Cody Bell Starts Working For Sonny Corinthos?
General Hospital Spoilers – Mason Gatlin Threatens Ava Jerome
Mason Gatlin (Nathanyael Grey) warns Ava Jerome (Maura West) that setting them up is not a good idea. However, Ava has to think about her daughter and did what she thought was best. Will Mason retaliate by going after Avery Corinthos (Ava and Grace Scarola)?
Tracy wonders if Lucy Coe (Lynn Herring) is ready to make a deal. However, Tracy will not budge on what she wants. Tracy still demands 75% of Deception and it doesn't seem like Lucy is ready to cave. What will they decide to do in the end? Will Lucy and Maxie lose the company altogether?
Dante Falconeri (Dominic Zamprogna) will confront Sam McCall (Kelly Monaco) over her and Cody's plan to get him into Ferncliff. Dante will also realize that they are way in over their heads. Can Dante help Cody and Sam out of this mess and save Sasha in the process?
Meanwhile, Carly Spencer (Laura Wright) demands answers from Sonny. Carly thought she was helping when she warned Dex Heller (Evan Hofer) to get away from the pier. However, there is clearly much more going on here than meets the eye. Sonny has told Nina the truth, will he do the same with Carly?
Be sure to catch up on everything happening with GH right now. Come back here often for General Hospital spoilers, news, and updates.