General Hospital Spoilers Wednesday, September 6: Dante Grills Michael, Sasha In Danger, Anna Suspicious, Nina Shocked
General Hospital spoilers for Wednesday, September 6 reveal that Kristina Corinthos Davis (Kate Mansi) and Dante Falconeri (Dominic Zamprogna) try to figure out what went wrong and whether there is anything they can do about it to save their father.
Cody Bell (Josh Kelly) is committed to saving Sasha Gilmore Corbin (Sofia Mattsson) from Dr. Damon Montague (Darin Toonder), but being trapped in Ferncliff won't make it easy.
Anna Devane (Finola Hughes) is on Valentin Cassadine's (James Patrick Stuart) trail. Alexis Davis (Nancy Lee Grahn) keeps it real with Nina Reeves (Cynthia Watros).
TJ Ashford (Tajh Bellow) and Molly Lansing Davis (Brooke Anne Smith) look toward the future. Sam McCall (Kelly Monaco) is surprised on her visit to Ferncliff.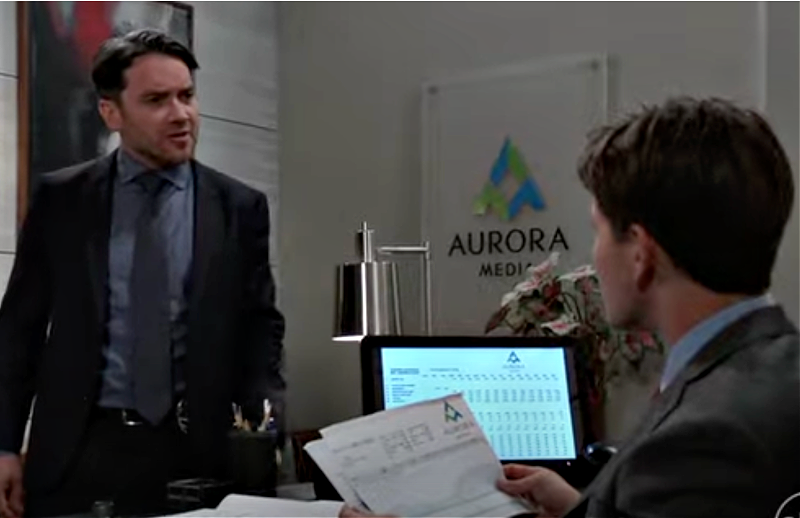 General Hospital Spoilers Wednesday, September 6, 2023: Kristina and Dante are Down in the Dumps
Kristina is traumatized from watching her father be carted off in handcuffs out of the Metro Court restaurant. She was so happy to share the news with him that the board for her youth center was finalized, and in one fell swoop, disaster struck.
Without much hope from Dante that he's going to be able to beat the charges this time, they'll both be beside themselves with grief — and Dante just might take his out on Michael Corinthos (Chad Duell).
General Hospital Spoilers Say Things Intensify at Ferncliff for Cody and Sasha
Cody is desperate to make sure Sasha stays safe from harm, but it's not going to be as simple as he thought dodging doctors and drug prescriptions in a place like Ferncliff.
READ THIS: Find out what happens next on General Hospital.
Screaming for help and pleading for a way out, viewers might start to grow confused about when he's acting and when he isn't.
As for Sasha, Dr. Montague is back with another dose of drugs for her and Sasha is only growing more wise to his plan.
Anna knows the fate of her relationship with Valentin is riding on the truth about what he's been up to behind her back, and she's praying that tailing him will lead her to discover he has an altruistic reason for sabotaging her. Will she be sorely disappointed?
General Hospital Spoilers Hint Alexis Hands Nina the Truth
Nina is awfully new to the darker side of Sonny's life and she hasn't exactly had a crash course in how to be a mob wife. Rather, she's just crashed into his world by moving in and suffering through the lonely moments of finding herself in bed alone in the middle of the night. Alexis won't mince words when she relays the reality to Nina that if Sonny ends up sentenced to prison, she will be at serious risk as his fiancé on the outside.
GH Spoilers — TJ and Molly are Full of Hope
They've wanted to be parents for so long, and now that the option is actually right in front of them, TJ and Molly are fighting the feeling that the other shoe could drop at any moment. They just want everything to go off without a hitch for this surrogacy journey. Will it? Are they both sure this is what they want?
It sounds like Sam is about to come face to face with Dr. Damon Montague when she's strolling the halls of Ferncliff and trying to have a peek at Cody and Sasha. Will Dr. Montague catch on, or is he going to be too enamored with Sam to pay any mind to why she's there?
Which storyline are you most looking forward to following on GH on Wednesday, September 6th? Let us know, and keep checking back for more GH news and spoilers.