General Hospital Spoilers: Will Carly Finally Be Set Free From Ferncliff?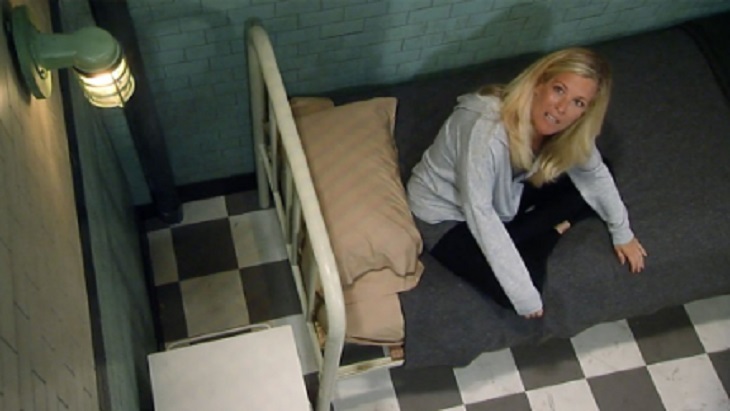 General Hospital spoilers say that Jason, Michael, and Chase are willing to do just about anything to get Carly  Corinthos [Laura Wright]out of Ferncliff. Unfortunately, it's Nelle Hayes [Chloe Lanier] who has managed to stay one step ahead of everyone, diminishing any of Carly's hopes of ever becoming free. After all, it's because of Nelle's lies and manipulations that Carly is in Ferncliff in the first place.
According to ABC General Hospital spoilers, forces will align as Jason Morgan [Steve Burton], Michael and Chase are coming together to finally bring Nelle down. But it won't be easy.
Jason knows that he's always done everything that he can to protect Carly's family. This time around it might be a little harder, as he might have to work twice as hard to not only help set Carly free but save even Michael [Chad Duell] from Nelle and her wrath, too.
LOVE GH?  SUBSCRIBE TO OUR GENERAL HOSPITAL NEWSLETTER, HERE!
In addition, fans can expect to see Chase fill Jordan in on his past with Nelle. General Hospital co-writer Shelly Altman recently told ABC Soaps In Depth, "Chase feels partially responsible for the fact that Nelle is still out there destroying lives. He intends to use his past with Nelle to get her to reveal what she's been up to. But he wants to be completely upfront with Jordan. He's a stand-up guy, so that's important to him."
With a little help from Spinelli [Bradford Anderson], Jason can also prove that Carly has indeed been gaslighted. This all gives Carly hope, but it might not be enough to get her out of the mental institution. That's because she's about to get quite a shock, especially when she finds out the plans Michael and Nelle all of a sudden have for their future!
General Hospital airs weekdays on the ABC network. Check your local listings for times. Let us know what you think in our comments section below. And as always, don't forget to check back with Soap Opera Spy for all the latest news, updates and spoilers on General Hospital and all of your favorite daytime television shows right here!
General Hospital airs weekdays on the ABC network.
---
Read more news, spoilers, and gossip on our General Hospital homepage
Want up-to-the-minute soaps news, spoilers, and gossip on your social feeds? Just hit 'Like' on our Facebook page.