General Hospital Weekly Spoilers February 4 to 8: Ryan Uses Franco – Spinelli Has Info For Jason – Sasha Returns To PC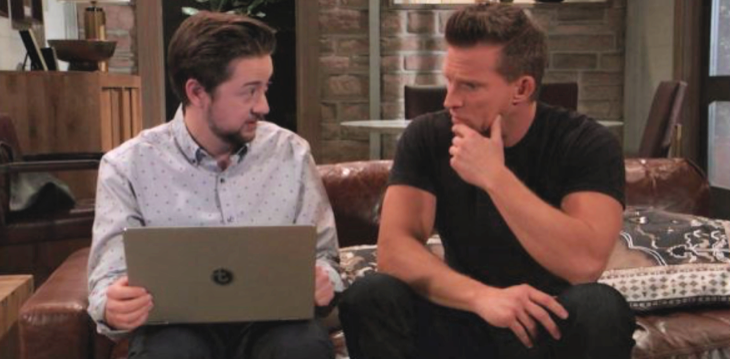 General Hospital (GH) spoilers for the week of Monday, February 4 through Friday, February 8, 2019 reveal suspicions grow as one is pushed to her limits and another is manipulated. Feelings of confidence, sympathy and shock are all part of this coming week. GH fans will not want to miss out on a second of the drama beginning Monday, February 4!
GH sources show Franco Baldwin (Roger Howarth) is put in a very awkward position after learning he is the main suspect in Kiki Jerome (Hayley Erin) and several other people in Port Charles. He turns to Dr. Kevin Collins (Jon Lindstrom) for some help, unaware that Ryan Chamberlain still roams the city using his brother's identity. Ryan will use Franco's vulnerability to his advantage and by week's end, Franco will be placed into a very dangerous situation as suspicions continue to grow!
Elizabeth Webber (Rebecca Herbst) will be forced to lean on Franco's father, Scotty Baldwin (Kin Shriner) when everything is revealed. How will Liz cope with Franco being the prime suspect and all the issues she is dealing with at home with her sons?
Alexis is at Dawn of Day to attend a course. She learns there's a fee as a means of income at DoD.
A: You didn't mention there's a fee.
Krissy: 1st one's free.
A: Lucky me.
Shiloh: Let's get started.#CobyRyanMcLaughlin #NancyLeeGrahn #LexiAinsworth #gh pic.twitter.com/HAt2r9e8gM

— Summer (@SummerAWinter) February 1, 2019
Shiloh (Coby Ryan McLaughlin) will meet with Sam McCall (Kelly Monaco), and ultimately convince her to join Dawn of Day (DOD), as it would be a good thing for her. It doesn't help that her younger sister, Kristina Corinthos (Lexi Ainsworth) is working Jason Morgan (Steve Burton) overtime in trying to tell him how this will help Sam. Meanwhile, Damian Spinelli (Bradford Anderson) will have some new information for Jason, regarding his own investigation. Will this change everything for Kristina and Shiloh?
General Hospital spoilers show Sonny Corinthos (Maurice Benard) goes to see attorney Alexis Davis (Nancy Lee Grahn), expressing his worries. Alexis will be shocked by what she learns!
Sasha Gilmore (Sofia Mattsson) returns to Port Charles, which is a pleasant surprise for her "mother", Nina Reeves (Michelle Stafford). Sasha spends some time with her "sister' Charlotte Cassadine (Scarlett Fernandez), causing Nina to reevaluate things and having a change of heart. How with Sasha's return impact Nina's life?
Be sure to tune into ABC's General Hospital (GH) on Monday, February 4, 2019, to catch up on everything happening right now in Port Charles. Check Celebrating the Soaps often for updates, news, rumors, and spoilers!