General Hospital Weekly Spoilers January 14 to January 18: Sonny Suffering – Another Ryan Victim – Jason Issues A Warning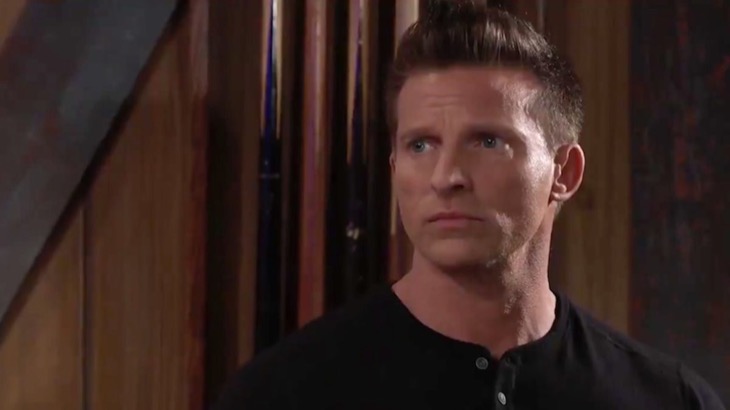 General Hospital (GH) spoilers for the week of Monday, January 14 through Friday, January 18, 2019, reveal friends really lean on each other as parents worry about their respective children. A dire warning is issued as various meetings take place. Announcements are made as some are grateful and others completely disappointed. GH fans will not want to miss out on all the exciting things happening in Port Charles beginning on Monday's episode!
GH Spoilers Sonny Suffering
GH sources show Sonny Corinthos (Maurice Benard) is having a harder time with things that he is revealing to his loved ones. After he spots Dr. Griffin Munro (Matt Cohen) in the chapel and they chat, Sonny seems to be torn apart between Kiki Jerome's (Hayley Erin) tragic murder and his father, Mike Corbin's (Max Gail) condition continually getting worse and finds comfort visiting son, Morgan Corinthos' (Bryan Craig) grave.
General Hospital Spoilers Ryan Adds Another Victim To His List
Serial killer, Ryan Chamberlain (Jon Lindstrom) is about to add another victim to his long list at the beginning of this week; but it is just the beginning as he contacts Carly Corinthos (Laura Wright), asking her to meet with him. Could Carly be his next victim?
Mac turns to "Kevin" for help understanding Ryan's copycat, West Coast. But how will the killer use the insight? A brand-new #GH STARTS NOW on ABC! pic.twitter.com/n4ZwS9ZdqA

— General Hospital (@GeneralHospital) January 10, 2019
Weekly GH Spoilers Josslyn Leans On Cameron
General Hospital spoilers tease that Josslyn Jacks (Eden McCoy) will rely more and more on her childhood friend, Cameron Spencer (William Lipton) as they both cope with Oscar Nero's (Garren Stitt) deteriorating health. Dr. Monica Quartermaine (Leslie Charleson) is concerned about her son, Drew Cain (Billy Miller) as he struggles with how ill his son, Oscar is.
General Hospital Weekly Spoilers Jason Issues A Warning
It seems that brothers might finally be seeing eye to eye, as Jason Morgan (Steve Burton) meets with Drew issuing a dire warning about Shiloh (Coby Ryan McLaughlin) and his involvement in Oscar, and now Kristina Davis Corinthos' (Lexi Ainsworth) lives. What is Shiloh aka Hank's connection to Drew and Sam McCall's (Kelly Monaco) loved ones?
GH Laura Makes A Shocking Announcement
Recently elected mayor Laura Collins (Genie Francis) makes a shocking announcement, just as Alexis Davis (Nancy Lee Grahn) meets with Monica, Laura and Scott Baldwin (Kin Shriner). What could Alexis have to say? Meanwhile, Lulu Falconeri (Emme Rylan) finds Peter August (Wes Ramsey) and reveals her disdain for what he has chosen. What did Peter do to make Lulu so upset?
Be sure to tune into ABC's General Hospital (GH) on Monday, January 14, 2019, to catch up on everything happening in Port Charles. Check Celebrating the Soaps often for updates, news, rumors, and spoilers!