General Hospital Spoilers: Monday, January 14 – Valentin Surprises Curtis – Carly Busts Franco – Ava Rejects Ryan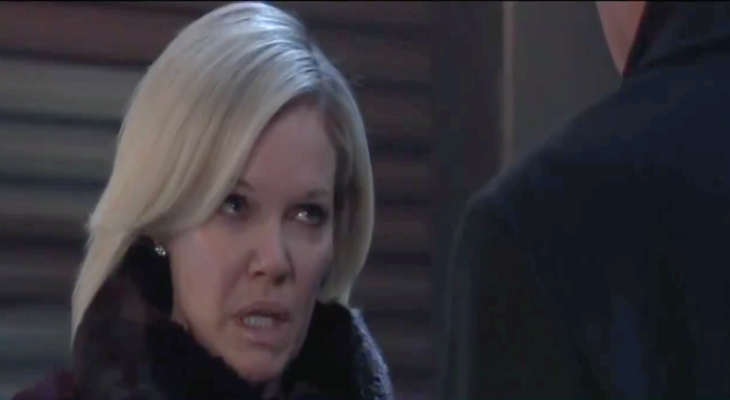 General Hospital spoilers for Monday, January 14, tease that Curtis Ashford (Donnell Turner) will catch up with Valentin Cassadine (James Patrick Stuart). It's been a while since they worked together to bring Sasha Gilmore (Sofia Mattsson) into Nina Reeves' (Michelle Stafford) life. Curtis will express surprise that Valentin and Nina are back together, and Valentin will fill him in on the details.
Meanwhile, Liesl Obrecht (Kathleen Gati) will continue her conversation with Nina at Crimson. Liesl wasn't happy to hear that Nina is back together with Valentin, and she's feeling guilty about knowing that Sasha isn't really Nina's daughter. Will she spill the truth to Nina?
Next, on the new GH episode on Monday, January 14, Alexis Davis (Nancy Lee Grahn) will sit down with Sam McCall (Kelly Monaco), and the topic of Kristina Corinthos-Davis (Lexi Ainsworth) will come up. Sam is deeply concerned about Kristina's involvement at Dawn of Day (DOD), and especially about her living at the DOD house with Shiloh/Hank Archer (Coby Ryan McLaughlin). Sam will bring up her concerns to Alexis, and Alexis will wonder exactly what's going on in the DOD house that she needs to know about.
WATCH: Anna puts on a brave face while Griffin struggles to have faith his friend will ever see again. @finolahughes @mattcohen4real @wesramsey #GH55 pic.twitter.com/KzF5Rope6J

— General Hospital (@GeneralHospital) January 12, 2019
At the hospital, Carly Corinthos (Laura Wright) will drop by to see Kevin Collins (Jon Lindstrom) and instead she'll find Franco Baldwin (Roger Howarth) rummaging through Kevin's files. Franco can't put his finger on it, but he knows that something's not right with "Kevin" lately, and he's looking for anything that might explain what's going on. Carly will think that's odd, and she'll demand to know what Franco's up to.
Meanwhile, Jason Morgan (Steve Burton) will have a chat with Sonny Corinthos (Maurice Benard) about Kristina. Just like Sam, Jason is worried about Kristina's involvement in DOD, but his main concern is nailing down Shiloh's background and agenda. Jason doesn't trust Shiloh, and he'll share his concerns with Sonny. "Has Kristina ever mentioned the name Shiloh?" he'll ask.
Finally, on Monday, January 14, Ava Jerome (Maura West) and Ryan Chamberlain (Jon Lindstrom) will continue their conversation on the docks. Ryan has just asked Ava to move away from Port Charles with him, and she's stunned. It will seem like things are moving too quickly, plus Ava won't want to leave Port Charles without seeing Kiki Jerome's (Hayley Erin) killer face justice, so she'll likely reject Ryan's suggestion.
It looks like we're in for a great episode on Monday! Stay tuned to the ABC soap and don't forget to check Celebrating The Soaps often for the latest General Hospital spoilers, updates, and news.