Hallmark Couple Patti Murin & Colin Donnell Welcome Second Daughter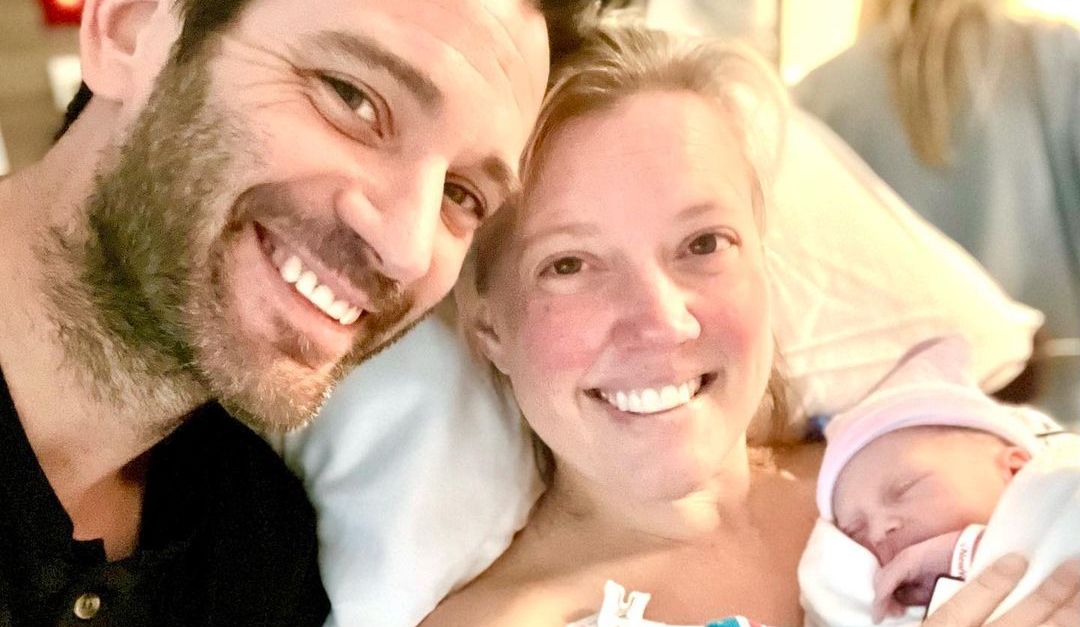 Heartwarming news from Hallmark star Patti Murin and Arrow star Colin Donnell as they welcome their second child together. In fact, the couple is "over the moon" at being parents for a second time. Meanwhile, they have also revealed her totally adorable name. Read on to find out more about Patti and Colin and their new arrival.
Hallmark couple Patti Murin & Colin Donnell welcome their second child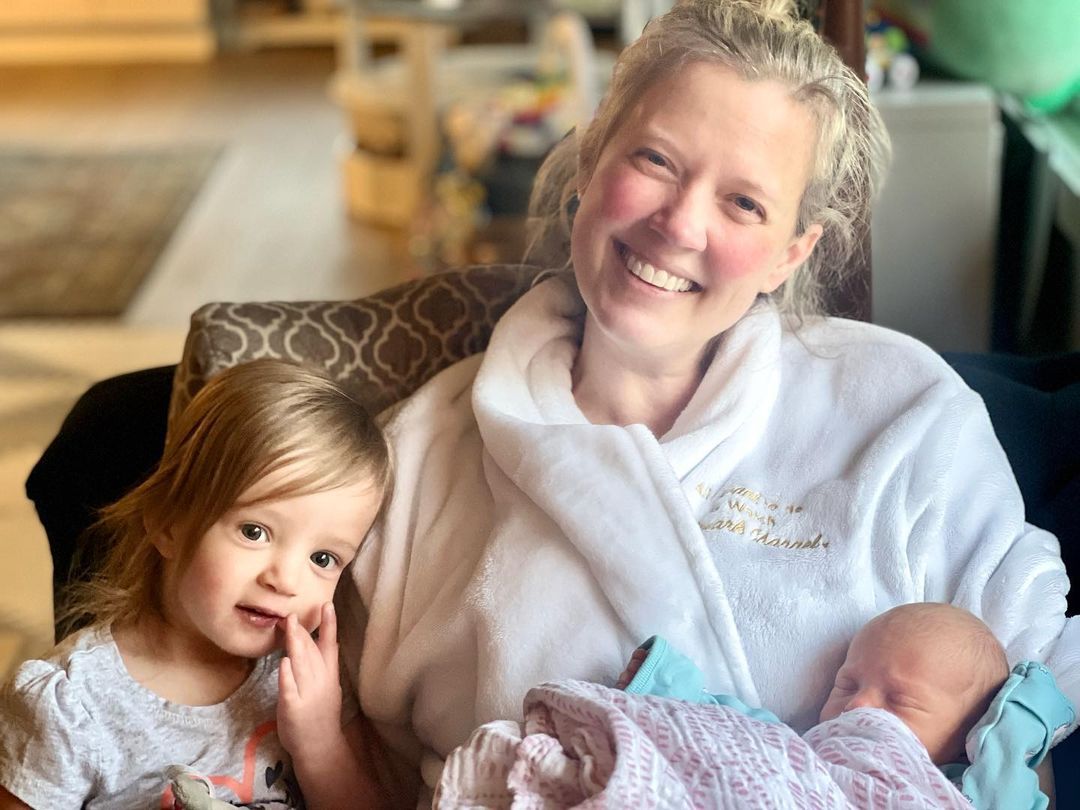 In Merry Measure actor, Patti Murin, 42, has recently announced the arrival of her second daughter with Arrow star, Colin Donnell, 40. Patti made the announcement on her Instagram with a series of cute photos of the new arrival, who was born earlier this month. Patti had announced that she was expecting their second child in October 2022.
The cute images included the happy family, taken at Patti's hospital bed where she revealed her daughter's adorable name. We have a feeling she may have been inspired by Gilmore Girls! She captioned the image, writing, "Welcome to our sweet, sweet Lorelai Grace Donnell," adding, "She was born April 2nd, and was welcomed so lovingly by her big sister Cecily." Murin continued, writing:
We are over the moon, feeling great, and we also nap a lot. Love love love ♥.
Lorelai joins their daughter Cecily, who is almost three and proud to be a big sister.
Meanwhile, Patti revealed her mom glow in the photos sans makeup and with a bright, happy smile as a mom of two girls. She also hilariously compared her newborn baby to actor Andy Samberg, posting a side-by-side face comparison.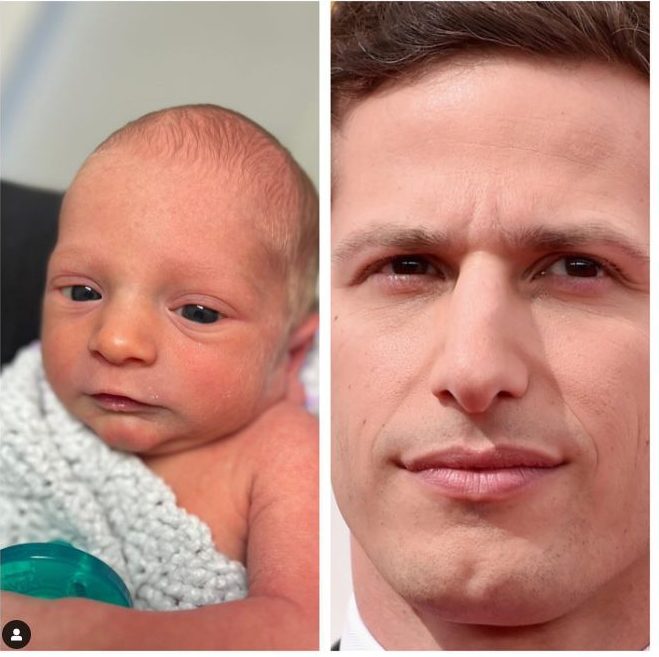 In the caption, Patti noted: "Observations from one full week of parenting two children. I've cried way more over my toddler and her feelings than I have the newborn. Finding Nemo is an absolutely traumatizing film and no postpartum parent should be exposed to it in any way shape or form. My baby looks like Andy Samberg [shrugging emoji.]"
Proud dad of two daughters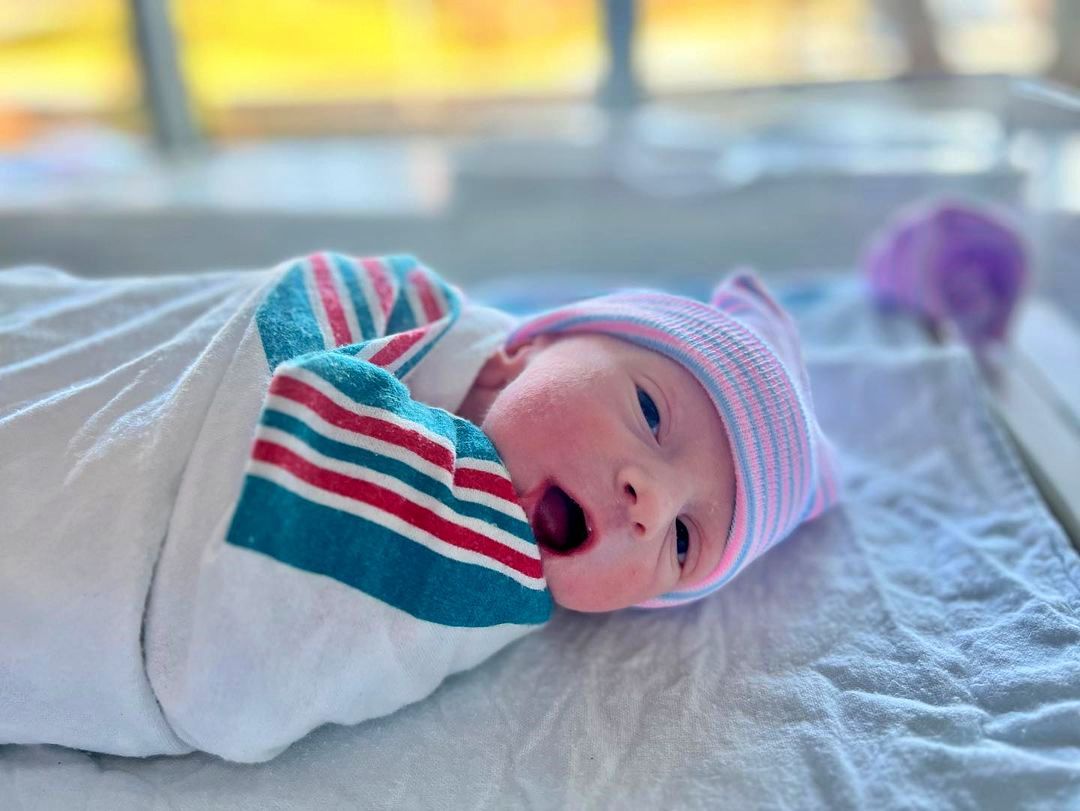 Meanwhile, Colin made a similar announcement on his own Instagram, writing, "We welcomed Cecily's (and Petey & Milo's) younger sister Lorelai Grace into our lives this past week." Donnell is clearly thrilled to be a dad to two girls as he wrote:
I've got a very full heart and there've been a lot of happy tears. The biggest thank you to @pattimurin for these beautiful gifts.
Meanwhile, speaking to People about being dad to a girl again, the To Catch a Spy star said:
I really like being a girl dad. I grew up with all boys in my family, I'm one of three boys, and of course, it would've been ecstatic to have a boy but, I don't know — I think I figured out this girl dad thing by now. So I'm ready to have another girl around the house. I just love it. It's so, so sweet.
Hearty congratulations to Hallmark stars Patti Murin and Colin Donnell on the arrival of their beautiful new baby girl.