When Calls The Heart: Did Erin Krakow Just Spoil Season 11?
When Calls The Heart news and updates reveal Erin Krakow celebrating a friend and co-star's birthday. But did Erin just accidentally spill a spoiler for When Calls The Heart season 11?
Find out what Krakow said in wishing her pal happy birthday. And keep reading to learn what she might have accidentally revealed about When Calls The Heart's upcoming season!
When Calls The Heart Spoilers – Erin Krakow Celebrates Pal's Birthday
Erin Krakow recently celebrated the birthday of a friend and When Calls the Heart co-star. And on Instagram, Erin also shared that her Hallmark Channel actor pal feels especially fond of sweet treats, noted Showbiz.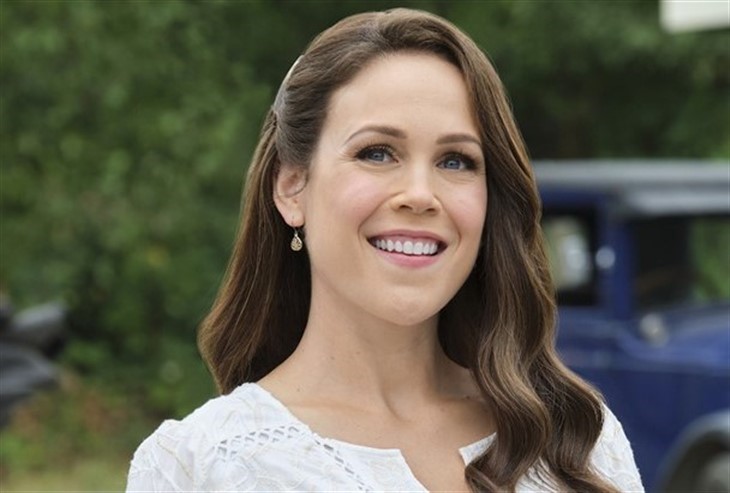 Erin wished her When Calls the Heart co-star Chris McNally a happy birthday. And the pics showed Krakow and the actor, who portrays Lucas Bouchard, treating themselves to cookies and candy on the set of When Calls the Heart. The two also pointed out twin gingerbread houses.
And Erin wrote, "Happy Birthday @chrismcnally! You are an absolute TREAT to work with and I'm so grateful you're my friend! I adore you for so many reasons: your kindness, creativity, sensitivity, excellent taste. But your sweet tooth & pavlovas are a special bonus!"
When Calls The Heart Spoilers – Is Chris McNally Leaving?
Rumors soared that Chris McNally would exit When Calls the Heart after the finale to When Calls the Heart season 10. That episode showed Elizabeth Thornton (Erin Krakow) abruptly ending her engagement to Lucas Bouchard (Chris McNally) just before their wedding.
And the ending revealed Lucas winning the governor's election. However, a mysterious stranger showed up for an election night confrontation. And that led to Bill (Jack Wagner) telling Elizabeth and Mountie Nathan Grant (Kevin McGarry) that Lucas needed help.
But that ending made fans suspect that McNally would leave. However, Erin's recent post about working with Chris seemingly shows that he will stay. And though the romance ended, Krakow shared her views in a recent interview.
When Calls The Heart Spoilers – Will Season 11 Feature Wedding?
"We're not gonna lose Chris McNally," claimed Krakow. "I mean, he's fantastic. I can't imagine that. Our show just grew and changed when we brought in Kevin and Chris." McNally and McGarry became When Calls The Heart co-stars in season six.
And Krakow promised that fans will learn what happens to Lucas during Calls the Heart season 11. "I can say that the good news is that those questions will be answered," revealed the actress. "And pretty much right away, so we're not gonna have to wait too long in season 11 to get those answers."
However, McNally also offered a hint about what happens to his character in the upcoming season of When Calls the Heart. And he said, "I understand and am empathetic to the audience members and the Hearties and fans who were really gunning for this and really wanted a wedding in season 10. I think it's going to be a massive disappointment. I also feel that sometimes characters are ripped apart and things change. And that's part of life."
Tell us what you think. What do you predict will happen in season 11? And after you share your views, check back on our site for more Hallmark news.