Neighbours Spoilers: Major Changes Coming To Aussie Soap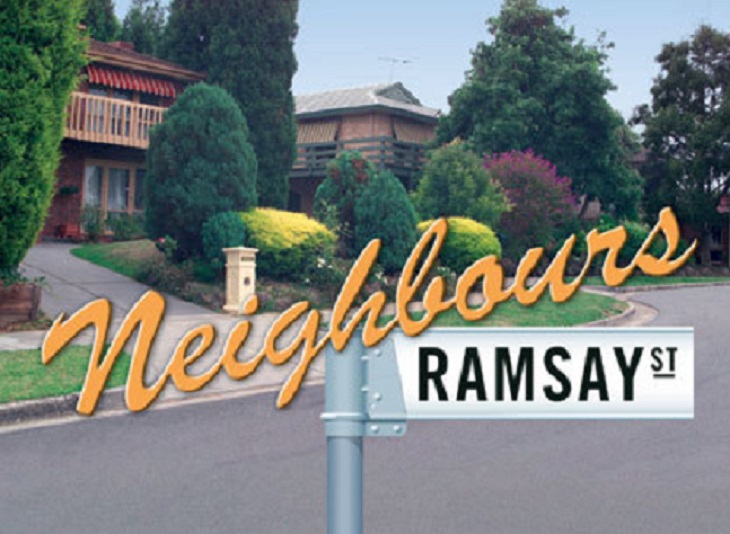 Neighbours producers have confirmed that the Australian soap will have new opening titles and studio sets from next month.
Neighbour's executive producer Jason Herbison has confirmed that Neighbours is getting a makeover, with new opening titles and sets coming on Monday 21st May.
The current opening titles show the cast posing with their families and friends against backdrops of various Erinsborough locations. As many old characters have left – and many new characters are arriving – the new titles will form a live-action sequence filmed specifically on set.
LOVE NEIGHBOURS? SIGN UP FOR OUR EXCLUSIVE SPOILERS NEWSLETTERS!
With the soap recently singing a multi-year deal with Channel 5, Neighbours is getting bigger and better. This deal meant that Neighbours has been promoted to an all year round soap – meaning there's no Christmas break! Another direct result has been adding two brand new sets to give viewers a deeper look into Erinsborough.
Viewers have already noticed a difference in the shows visuals this year, noting that the lighting makes it look more realistic. This is due to new filming and post-production technology, which has all been made possible due to the deal.
Jason Herbison spoke to Digital Spy recently, revealing, "Neighbours is constantly evolving and this year began with us introducing brand new cameras, lighting and post production. The impact of this is now on screen and the new opening titles are the icing on the cake. I'm thrilled to return to a live action format that showcases Erinsborough as we all like to think of it – eternally fun, warm and sunny.
Related: Neighbours Spoilers: Home And Away Star Joins Cast
"We have also begun construction on a brand new upstairs studio which will contain two new, four-walled sets. In recent years we have doubled the number of playing areas both in studio and on the back lot. This – combined with our increased location shooting – means our storytelling is more versatile than ever before. Neighbours looks and feels fantastic, just as it should."
Make sure to be watching Neighbours to see these exciting events unfold!
Check out our exclusive Neighbours spoilers page for more details!
Want up-to-the-minute soaps news, spoilers, and gossip on your social feeds? Just hit 'Like' on our Facebook page and 'Follow' on our twitter