Kylie Minogue Reacts To Amazon Freevee's 'Neighbours' Revival
Kylie Minogue became famous with help from "Neighbours." And she became emotional over its cancellation. However, Kylie confessed to an unexpected reaction when Amazon Freevee announced it would revive "Neighbours."
Find out what Kylie confessed about the show getting a revival. And learn what "Neighbours" star Jackie Woodburne shared with fans. Get all the details below.
Neighbours Spoilers – Kylie Mingoue Spills!
Would Kylie Minogue return to Erinsborough? Well, maybe. However, Kylie confessed that she felt "miffed" over the news that Amazon Freevee revived "Neighbours." And Minogue, 55, reflected on her emotions about the revival via Yahoo.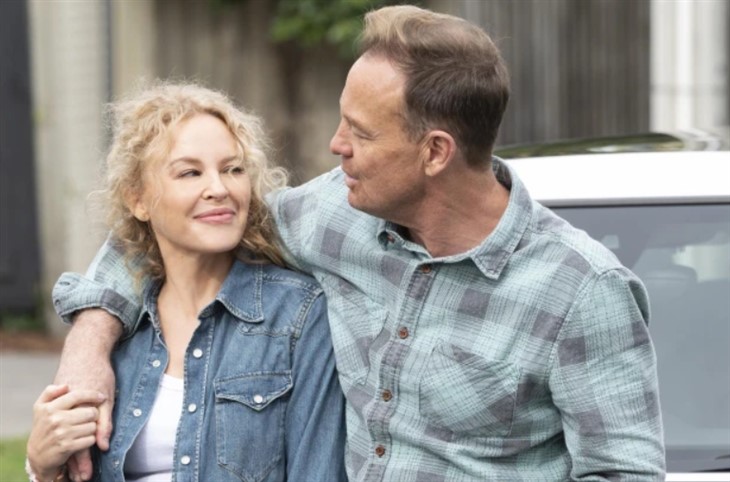 Kylie appreciates getting her big break on "Neighbours." But when she learned that Amazon Freevee picked it up after its cancellation last year, Mingoue didn't react with joy. And she confessed, "Yeah, happy is probably not the emotion. You know, miffed may have been the word. But I know, talking with the producer, they genuinely didn't know." As a result, "all the affection and love that went into the final episode was truth."
And Kylie considered the possibility that her alter-ego Charlene Robinson might return. "Ah, well, I didn't think she would before," admitted the actress. "And she did. So, I'm going to remain open to that. But you know, for the cast and the crew to pick it up, it'll be interesting to see where they go with it." And Mingoue looks forward to seeing "how the dynamic will change and how they'll deliver. I think it'll be amazing."
A Friday message from the Queen of Erinsborough ❤️ pic.twitter.com/jqtGAp60G2

— Neighbours (@NeighboursTV) June 16, 2023
Neighbours Spoilers – Jackie Woodburne Talks To Fans
And for fans who feel impatient to see the new episodes of "Neighbours," star Jackie Woodburne urged patience. The series began filming again in April. And Amazon teased that new episodes will air in the second half of 2023. "You've been so patient, we've all been counting sleeps until we get our show back on air again," Jackie shared with fans via Yahoo.
"But, stick with us!" she urged. And Woodburne gushed, "Every day, I am more and more amazed at the way these stories are going. We are all stopping each other in the corridor, going, 'Have you read the script? Can you believe that that happens?' So, please stay with us! Stay strong. It will be worth the wait — I promise!"
Returning characters include April Rose Pengilly and Jodi Gordon as Chloe Brennan and Elly Conway. Lucinda Armstrong-Hall as Holly Hoyland and Ian Smith as Harold Bishop will also return. And Alan Fletcher, who portrays Karl Kennedy, hinted that upcoming story lines will provide the most drama in the history of "Neighbours." Describing the narrative as "startling," the actor added, "They're some of the most innovative and exciting scripts I've ever seen in the show on my 28 years. The fans have got an enormous amount to look forward to."
Tell us what you think. Do you look forward to the revival? And after you share your views, check back on our site for more "Neighbours" news.