Neighbours Spoilers: Shocking Christmas Comeback Revealed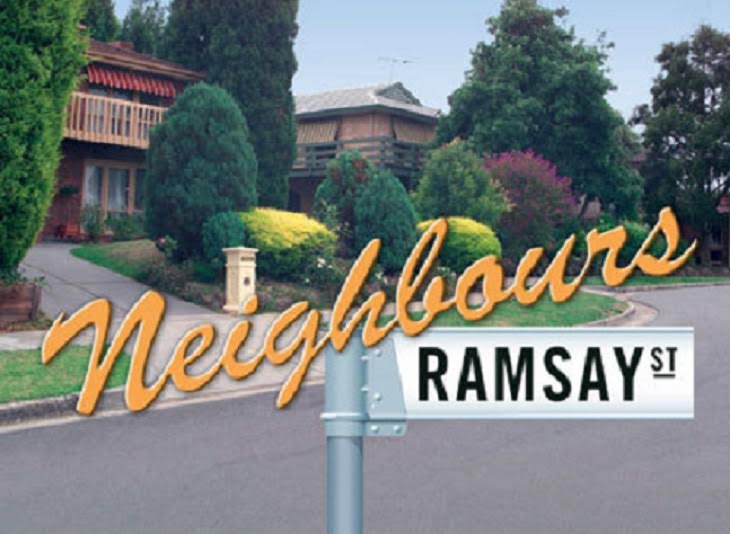 Despite being killed off over 25 years ago Jim Robinson is to feature in this year's Neighbours Christmas day episode.
Alan stared in the very first episode of Neighbours in 1985. He was described as an anchor of the show, playing Jim Robinson, the head of the iconic Erinsborough family. He had many explosive storylines over the years, which included his sons Scott and Paul Robinson, played by Jason Donovan and Stefan Dennis respectively. Alan lasted for 8 years until his character was killed off in 1993, dying of a heart attack.
Since then Alan has starred in many Hollywood productions, including Lost, The West Wing, The O.C – in which he also died of a heart attack – and most recently the successful Dynasty reboot.
Ever since he was spotted near set a few months ago fans have been speculating that his next project was a return to the soap that made him a household name. This was further fuelled by Alan tweeting that he was visiting all his friends at Neighbours.
Just when things were looking up for Paul 😞#Neighbours pic.twitter.com/oJPwEfsDEP

— Neighbours (@NeighboursTV) December 3, 2018
But The Biggest Questions Fans Had Was How?
We don't know much right now, but we do know that Jim's comeback will take the form of a flashback. This makes sense; Paul has dropped his father's name into conversation lately, especially in regard to his property empire and recent downwards spiral.
When asked, Alan didn't give anything away, saying, "How can I be back? I wouldn't want to spoil the surprise so I'm not going to say much except I was thrilled to be there! I am working with my dear old friend Stefan. It's fun, I hope everyone's going to enjoy it."
Excitingly, this is the first year in which Neighbours will air a Christmas day episode. Contract changes which came last year saw the soap being bumped up to a year-round soap, meaning there would no longer be a winter break.
December 21st also sees the 8000th episode of Neighbours, so it's going to be an exciting month for fans. You don't want to miss it!