Neighbours Spoilers: Paul Robinson Makes Shocking Decision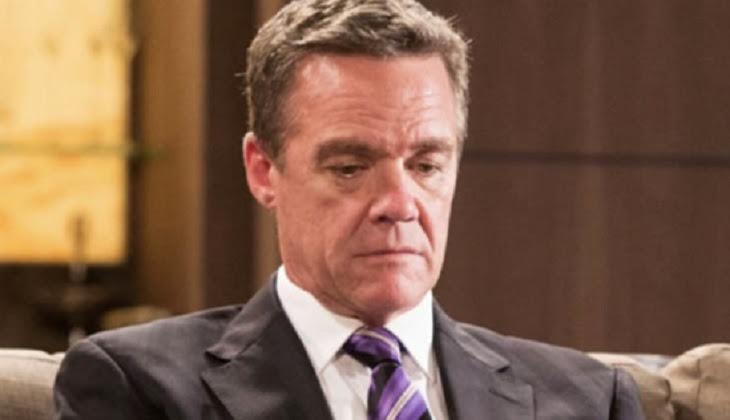 Viewers have seen 'bad boy' Paul Robinson return over the past few weeks, taking serious strains on his family.
When Paul found out that Amy was dating his enemy Gary Canning, and soon realising that his son Leo was dating the woman he loved, Terese Willis, he seemed to go off the rails. So much so he concocted several evil plans to try ruin his children's relationships; but none of them succeeded.
Hoping to help their father and reduce his vengeful behaviour, Paul's family come up with a plan to get Jane Harris (Plain Jane Superbrain) back to Erinsborough as a distraction for him.
The last time Jane was in town, she and Paul started to feel a romantic connection, so his family and friends hope this will be refound.
Their plan seems to work when Paul and Jane pick off where they left up, unable to deny the spark. While this is a good thing for them, Terese can't help but feel guilty for using Jane like this and misleading Paul. For this reason, she eventually admits to Jane that she wasn't really invited back to Erinsborough for 'business', it was just to try calm Paul's reckless behaviour.
Toadie tries to talk to Sonya but she does just not seem herself on #Neighbours 💊🤷‍♂️ pic.twitter.com/WSNWw7ZLvB

— Neighbours (@NeighboursTV) November 30, 2018
Understandably upset by what she is told, Jane decides to leave Erinsborough rather than degrade herself by being a pawn in everyone's game. When Paul find out he begs her to stay but struggles to convince her so.
Jane is eventually convinced to stay on the agreement that Paul fixes his relationships with his children and stops sabotaging their relationships – she even organises a family meeting to help Paul get a head start.
After a good, honest conversation Paul reluctantly gives his blessing over his children's relationships. With that, the family commit to moving forward.
But will the peace last?