Ariana Madix Turns Vanderpump Rules Pain Into Profit!
Vanderpump Rules spoilers reveal Ariana Madix healing from heartbreak over cheating Tom Sandoval. And she did so in several different ways. For instance, the Vanderpump Rules star received offers from various brands that helped her transform her pain over Tom's betrayal into a way to build up her bank account.
Find out how Madix accepted the offers from three different brands. And learn how the Vanderpump Rules star's ads for those brands used her heartbreak over Sandoval. Get all the details below.
Vanderpump Rules Spoilers – Ariana Madix Profits From Heartbreak
Getting revenge on cheating Tom Sandoval proved profitable for Vanderpump Rules star Ariana Madix. And as the season finished, Ariana went from tears over Tom to focusing on ways to recover. Those methods included teaming up with various brands for a Vanderpump Rules win, noted the Hollywood Reporter.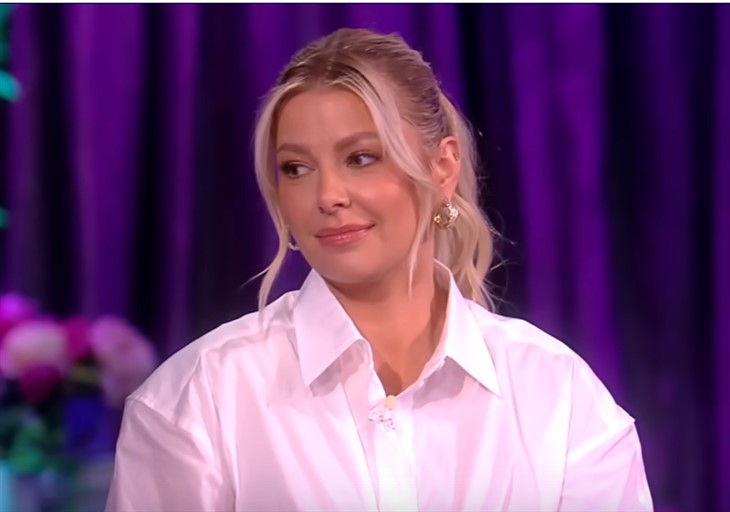 And at 37, Ariana has found a way to turn a messy split into a monetary score. For instance, Madix teamed up with manufacturing corporation BIC, personal finance company SoFi, and snack food brand Lay's. And her ad promoting the new razor line BIC EasyRinse exploded onto social media in a win for both the brand and the reality TV star.
"Sales of our women's EasyRinse razors were up 35 percent in the two weeks after the spot aired," gushed Katie Potocki, marketing director for BIC Blade Excellence. "We have seen a ton of social chatter and it's increasing. We're nearing 20 million views on Instagram, which is an incredible response. But it's not just in social mentions, it's also in sales."
Get you somebody who looks at you the way Ariana Madix looks at her friends while they talk about a bright future #PumpRules pic.twitter.com/GK6DeyCIin

— Wrex Weed (@wrexweed) June 8, 2023
In the wake of splitting from Tom Sandoval after he cheated on her with Raquel Leviss, Ariana even filmed at the home she still shares with Tom. And Madix went from identifying herself as Sandoval's loyal girlfriend to standing proudly alone. As a result, Ariana incorporated her split from Tom into an ad for Lay's chips.
Vanderpump Rules Spoilers – Ariana Wins For 'Taking Opportunity'
"Lately i am team OUT with the old and IN with the new," wrote the Vanderpump Rules star on social media. "But something will always feel right about a perfectly-made sandwich paired with golden @lays chips!" And in a separate post for Lay's, Madix wrote, "It feels good to try something new!" Ariana's decision to profit amid healing from heartbreak won praise from media experts.
For instance, People magazine senior editor Dave Quinn pointed out, "She's taking this opportunity and striking while the iron is hot. This is an opportunity for her to really grab this narrative and ride it as far and fast as she can. I'm sure she's somebody who will pivot this pain into continued pleasure for herself. And I'm pretty impressed by the way that she has secured the bag."
Because Madix succeeded in creating a platform amid her heartbreak, Quinn views her brand alliances as "very admirable. Listen, if somebody wanted to give me a bunch of money when my boyfriend cheated on me, I would've appreciated that," added the editor. Ariana also teamed up with SoFi, which specializes in financial independence. And her ads strike a similar chord of standing on her own. For instance, one ad shows the Vanderpump Rules star vowing to only surround herself "with ride-or-dies from now on."
Tell us what you think. How do you feel about Ariana Madix using her heartbreak on Vanderpump Rules to build her bank account? And after you share your views, check back on our site for more reality TV news.