Vanderpump Rules Spoilers: Tom Sandoval Sparks New Romance Rumors
Vanderpump Rules spoilers reveal that Tom Sandoval has moved on after Ariana Madix dumped him. Madix did so after learning Sandoval had cheated on her for months with Raquel Leviss. But rather than go public with Raquel, Tom reportedly began dating someone new.
Find out about the Vanderpump Rules star's rumored new girlfriend. And learn what Sandoval's rep revealed. Get all the details below.
Vanderpump Rules Spoilers – Tom Sandoval Moves On
Tom Sandoval faced the biggest scandal of his life in recent weeks. But Sandoval became his own worst enemy in cheating on girlfriend Ariana Madix with their Vanderpump Rules co-star Raquel Leviss. And now Tom has sparked a new backlash amid rumors that he has begun dating Karlee Hale, an influencer, reported Page Six.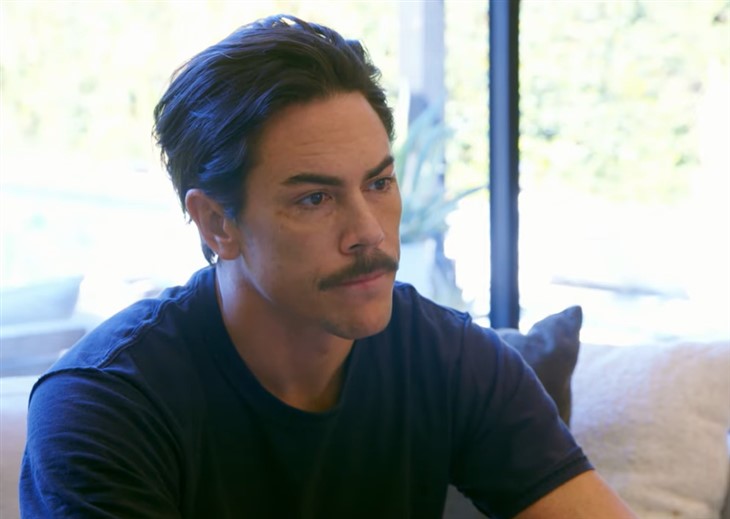 However, Sandoval claimed that he enjoys a friendship rather than a romance with Karlee. And the Vanderpump Rules star's rep described Tom as "just friends" with Karlee. But observers noticed Sandoval spending time with the Texas-based influencer in Austin. "[He] recently hung out with her because he happened to be in Austin performing with his band," said the rep.
Sandoval's cover band, Tom Sandoval & the Most Extras, sang at Buck's Backyard in Buda, Texas. A 25-minute drive from downtown Austin, the location gave the Vanderpump Rules star the chance to meet up with his alleged new girlfriend. And Hale reportedly spent time with Sandoval several times in Austin as well.
Tom Sandoval refutes report he's dating influencer Karlee Hale: 'Just friends' https://t.co/e41gQjfNJ1 pic.twitter.com/MaTyQfhpNF

— Page Six (@PageSix) May 24, 2023
Vanderpump Rules Spoilers – Tom Sandoval Denies Romance Rumors
But the rep did not respond to reports that Sandoval had begun romancing Hale after his splits from Ariana Madix and Raquel Leviss. Rumors soared that Tom went on secret dates with Hale after the two dined in Austin recently. They also went on a shopping trip as a couple.
However, Sandoval also spent time in Austin to exercise. He headed to an Equinox there for a workout. But it does not seem clear if Hale joined him. And since the rumors soared that the two began dating, Hale either deactivated or went private on all of her social media accounts.
Meanwhile, insiders claimed that Sandoval, 40, and Leviss, 28, had split. The alleged breakup occurred just two months after their affair became public knowledge. And an insider shared that "Raquel dipped out. Sandoval is not the one for her." But Madix does not feel convinced.
And after splitting from Sandoval in March when she learned about the months-long affair, Ariana questioned the breakup claims. "I don't buy that at all. [Raquel] was sending letters to my house like four days ago," revealed the 37-year-old Vanderpump Rules star. However, Raquel may need to find out Tom's new address in the near future if she wants to keep sending letters to Sandoval. Madix revealed that she wants to move out of and sell the $2 million home that she and Tom share.
Tell us what you think. Do you believe the rumors that Tom Sandoval has begun dating someone new after the Vanderpump Rules cheating scandal? And after you share your views, check back on our site for more reality TV news.