Jen Shah Begged Other Real Housewives To Pay Her Legal Fees!
Real Housewives Of Salt Lake City (RHOSLC) star Jen Shah devoted multiple episodes to flaunting her wealth. And even when Jen faced telemarketing scam charges, she showed off her designer outfits while pleading her innocence. But then suddenly, Shah changed to a guilty plea.
And that abrupt shift has become one of Real Housewives' biggest unsolved mysteries. But another mystery emerged, connected to how Shah paid her legal fees. Get all the details below.
Real Housewives Of Salt Lake City – Jen Shah Faced With 'Astronomical' Legal Fees
Real Housewives reunions have become known for reality TV stars dropping bombshells. And one of Jen Shah's Real Housewives Of Salt Lake City co-stars did just that on part 2 of the RHOSLC reunion this week. It stemmed from Jen's BFF Heather Gay discussing Shah's financial struggles during her legal troubles, noted People.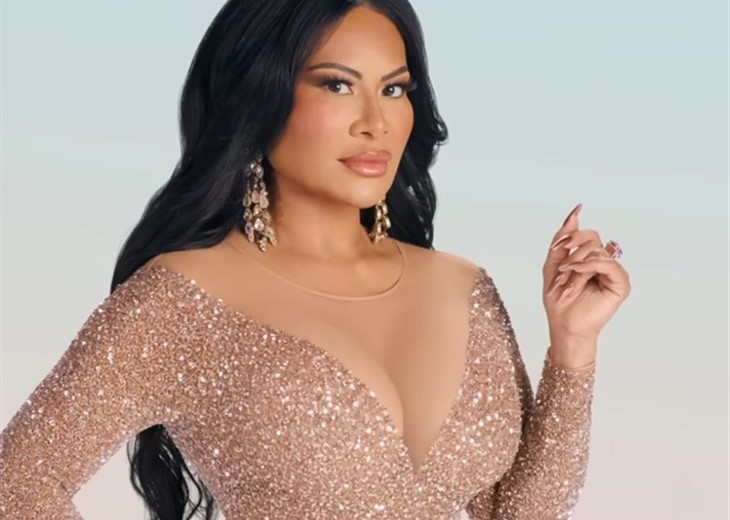 Reunion host Andy Cohen questioned Heather about her views on why Jen switched her plea. Shah originally claimed her innocence amid telemarketing and fraud scheme charges. As a result, fans have tried to understand what motivated Jen to suddenly plead innocent.
For instance, some thought Shah did so to protect her husband. But Gay believes money motivated Jen's decision. "I really feel like it was financial," stated the 40-year-old. "And they saw something that was like, 'Listen, it's not worth rolling the dice because it's going to be so expensive and if it's not a clear win, we can't risk it. She said the cost of trial was astronomical. Just to get the transcripts it was $2000 a day and the cost was overwhelming."
Real Housewives Of Salt Lake City – Jen Shah Asks RHOSLC Co-Stars To Pay Legal Fees!
The Real Housewives Of Salt Lake City star has fought a long legal battle. But it all began when Jen got arrested in March 2021 during filming for season 2. And she then faced charges of conspiracy to commit wire fraud in connection with telemarketing and conspiracy to commit money laundering. However, Shah insisted on her innocence until her guilty plea in July 22.
And after months of legal struggles, Shah received a sentence of 6.5 years in prison. However, all those legal meetings took their toll financially. And Jen as well as her husband Sharrieff Shah allegedly became frantic for assistance. As a result, they even turned to those with whom they feuded on Real Housewives.
'RHOSLC' recap: Heather Gay claims 'smoking gun' led to Jen Shah guilty plea https://t.co/iakixDMTUN

— Page Six (@PageSix) February 2, 2023
However, Heather spilled the Real Housewives teas on Shah's determination to get others to pay her bills. "They solicited friends for money and a lot of our friends gave them money," Heather revealed. "I did not give them money," she added. "But I know people on this couch did."
However, Gay explained her reasoning. "It was very expensive and a lot of people came forward with money." But Heather felt that she could not "do that to my family." And Whitney Rose offered her thoughts on the situation, focusing on Shah's shift to a guilty plea.
Whitney claimed she thought Jen made that decision to protect her husband. "If that was true, that makes sense. Sharrieff is a lovely person and he's always so on, right? Sometimes that struck me like it was almost too good to be true," added Whitney. However, Lisa pointed out that the two filed taxes together. As a result, she thought he might know more than he revealed to the cameras.
Tell us what you think. Why do you think Jen Shah entered a guilty plea? And after you share your views, check back on our site for more reality TV news.