Joy-Anna Duggar Snaps At Sister Jinger's Husband Jeremy Vuolo To 'Put The Work In' In Awkward Moment
In a recent video shared by the "Counting On" alum, Joy-Anna Duggar embarrassed her big sister Jinger Duggar's husband Jeremy Vuolo. Joy-Anna started her video by sharing with her fans that despite being pregnant she stays up all night with her big sisters Jana, 33, and Jinger 29, and she still gets up as early as 6.am with her children.
Joy-Anna who was every bit exhausted from lack of sleep said, "Yeah, do the math. We haven't gotten enough sleep." Still in the video, Jinger's husband asked Joy-Anna for her Vlog footage. Apparently, he needs Joy-Anna's vlog to help boost his Vlog but Joy didn't want to hear of it.
She flatly declined in a rather awkward way, "No, I will not give you my vlog footage, Jeremy! You can just be more diligent and film for your own vlog." Jeremy out of embarrassment, picked up his phone to make his own vlog. Seeing how Jeremy recoiled, she didn't let him be, instead, she rubbed it in with "There you go!"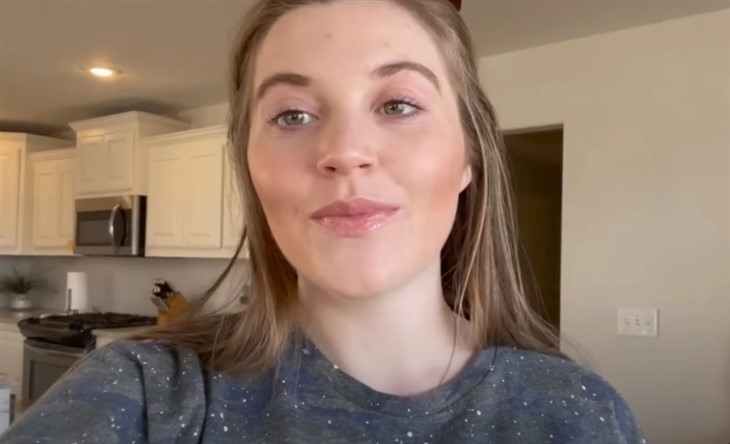 Joy-Anna Duggar — Joy-Anna's Husband Austin Forsyth Cautions Her For Shaveing His Leg Hair
Last week, Joy-Anna shared with her Instagram followers the new beauty product she got. She said the product doubles as a "hair remover" and works like "magic."
Using her husband Austin Forsyth as his specimen, she brought out the object and gradually rubs it in a circular motion on Austin's calf. The reality tv star said, "We're going to do Austin's leg hair, just this section, to give you a demonstration."
Austin who looked every inch nervous and uneasy with the practice being conducted on him, managed to quip "I'm glad it's not summertime yet."
Turning to her camera she told her fans, "Austin being REALLY nice and helping me with the demo." She posted part two of the video and captioned it "After."
As she gushed over how smooth Austin's calf turned out, Jeremy suddenly exclaimed in shock, "Joy, you just like completely shaved my… you were gonna do a little spot, not like my whole leg. It's going to take forever to grow back."
Be sure to catch up on everything happening with Joy-Anna Duggar right now.check back on our site for more reality TV news.