Real Housewives Alum Jen Shah Gets Prison Sentence Reduced!
Real Housewives Of Salt Lake City (RHOSLC) alum Jen Shah devoted her episodes to showing off her "shah-mazing" life, as Jen phrased it. But after flaunting her fabulous styles and luxurious lifestyle, Jen faced charges of a telemarketing scam. And Shah eventually pleaded guilty, ending up with a prison sentence of more than six years.
However, a new report reveals that the Real Housewives alum just got her sentence reduced. Find out how long Jen will spend in prison. And get more details below.
Real Housewives Spoilers – Alum Jen Shah Gets Reduced Prison Sentence
Real Housewives Of Salt Lake City alum Jen Shah recently went from wearing designer clothes in her mansion to donning prison garb for her new life behind bars. But the RHOSLC alum will not need to stay in prison for as long as originally reported. And the Federal Bureau Of Prisons' inmate database now shows that her sentence got reduced by a full year, according to Page Six.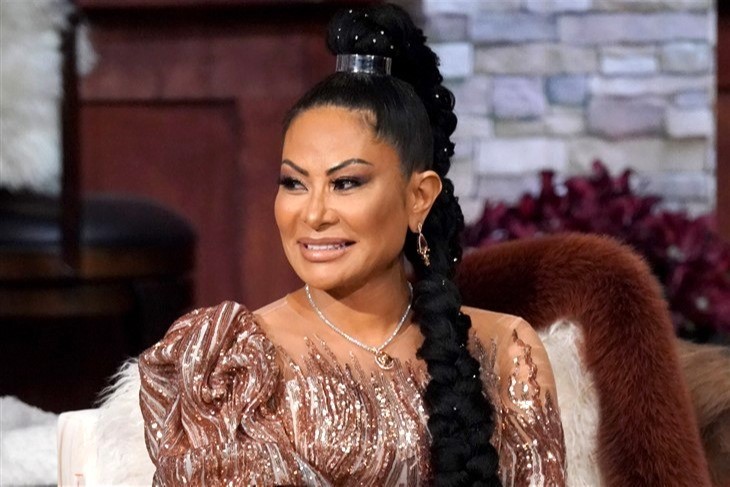 As a result, Jen will return to her supposedly "shah-mazing" life on Aug. 30, 2028. And her spokesperson discussed how the Real Housewives alum has been doing in Bryan Federal Prison Camp in Texas. "I have spoken with my client Jen Shah over the phone this week. She is doing well and remains committed towards making her victims whole," shared the rep. "She has initiated her payments towards restitution."
And the spokesperson noted that Shah wants to move on with her life. "We hope to have her home as soon as possible so that she may resume life with her family and work," added the rep. She wants to put "this chapter of her life behind her."
Jen Shah's prison sentence reduced by 1 year https://t.co/Jip7VYJvF1 pic.twitter.com/ufEUkRIAAW

— Page Six (@PageSix) March 27, 2023
RHOSLC – Jen Shah Whines About Prison Life
The 49-year-old Real Housewives alum has contradicted herself in her digital account of her prison stay. She seems to have forgotten that she entered a guilty plea to defrauding thousands of individuals out of money. And Jen even targeted the elderly in her telemarketing scam.
But since reporting to prison on Feb. 17, 2023, to serve her six-and-a-half-year sentence (now five and a half years), Shah has complained in her digital description of her situation. "I keep thinking this is insane, completely ridiculous. Why am I here? I mean, I know why I'm here, but this just feels like someone like me doesn't belong here. I've never been in trouble before," she shared.
However, Shah claimed she tried to "stop [herself] from going down this self-destructive path of thinking." And she sought to remember that she ended up in prison "because of [her] bad decisions. I am here because I did this to myself," added Jen. "And there is no one to blame but me."
In addition to her prison sentence, Shah must pay $6.5 million in restitution. Prior to heading to jail, Jen got tattoos of her husband's and sons' names — Sharrief, Sharrief Jr. and Omar — on her right forearm. And Omar opted to get his mother's middle name, "Keiki," tattooed on his left arm.
Tell us what you think. How do you react to learning that Real Housewives alum Jen Shah received a reduction in her prison sentence? And after you share your views, check back on our site for more reality TV news.