Sister Wives Spoilers: Meri Spills On Life After Kody Brown Split
Sister Wives spoilers hint that Meri Brown feels ready to open up about her life amid splitting from Kody Brown. And Meri herself dropped some clues this month. For instance, the Sister Wives star posted some cryptic quotes on Instagram.
Find out what Meri shared about life after Kody. And discover how the Sister Wives star tried to empower herself. Get all the details below.
Sister Wives Spoilers – Meri Brown Shares 'Relationship Status'
Meri Brown recently faced a huge change in her life. And it stemmed from splitting from Sister Wives patriarch Kody Brown. But Meri decided to help herself feel empowered to enjoy life on her own. And she offered some hints into her feelings on Instagram, noted Us magazine.
Meri, 52, shared her relationship status with her fans on social media. "Relationship Status: committed to inner peace, growth, self love and gratitude," wrote the Sister Wives star. And in another post, Meri shared, "If your life just got a little harder, that probably means you just leveled up."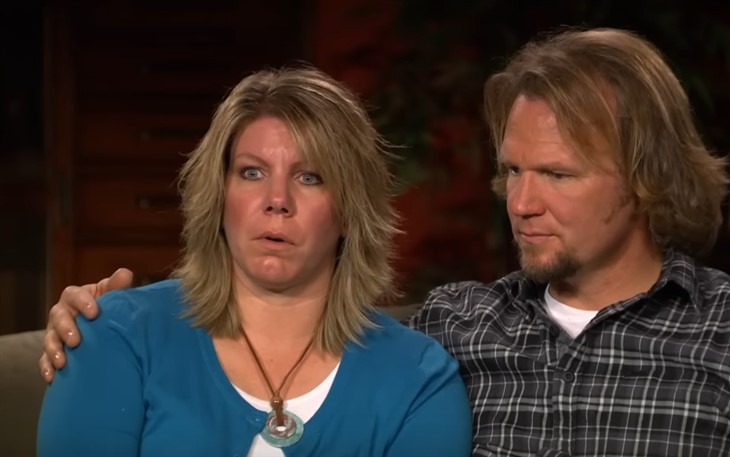 However, the Sister Wives star sought to give some tips to her fans on Valentine's Day. And Meri shared an Instagram Story that included a graphic with various situations. It began, "Sending love to those who …" And then the graphic shared scenarios like getting over a breakup or feeling not worthy of love.
Sister Wives Spoilers – Meri Brown Joins Kody Brown In Clarifying Sister Wives Split
Sister Wives fans have sought to understand the status of Meri's and Kody's relationship. Two months ago, the two discussed their romance during the Sister Wives: One-on-One special. And Meri and Kody seemed to recognize the need to make their current status clear.
After a legal marriage lasting from 1990 to 2014, Meri and Kody shifted to a spiritual union. That switch took place when Kody wanted a legal marriage to his fourth wife Robyn Brown in order to adopt her children from a past relationship. However, amid split rumors, Kody and Meri posted a joint statement about their relationship.
"During this process, we are committed to kindness and respect toward each other and to all members of our family," the couple shared. "And we are also committed to the continued healing of any and all relationships within the family." The two also shared their goal. "So that we can move forward with forgiveness, grace, and love. In kindness, Meri and Kody."
Meri Brown shared Instagram Stories hinting at battling melancholy feelings on the day set aside for love and romance. https://t.co/pwtV1TBQx5

— OK! Magazine USA (@OKMagazine) February 16, 2023
Sister Wives Spoilers – Meri Brown Asks Sister Wives Fans To Be Kind
However, Meri took the lead in discussing what happened before the split. And she noted that she and Kody "had many open and honest discussions" prior to making their split public. "There is so much more to be told about this story," added Meri. "And I assure you, my truth will be told."
But Meri also shared that she does not feel angry. And she added, "Know that there is peace in my heart, and I hold no animosity toward Kody. I am not, and pray that I never will be, in a place where I will enjoy making, or seeing you make, rude and demeaning comments about him." Meri also asked fans to be thoughtful in reacting.
"You likely will have a range of emotions and opinions at this news and want to offer comments," acknowledged the Sister Wives star. "Please be considerate of the fact that we are real people, with real lives, and real emotions," requested Meri. "Try to refrain from congratulating me at the break up of my marriage. I value the relationship I had, and look forward to stepping into 2023 and my future with grace, kindness and power."
Tell us what you think. How do you feel about Meri Brown's comments? And after you share your views, check back on our site for more reality TV news.