Vanderpump Rules: Ariana Madix Stuns In Shockingly Sheer Style!
Vanderpump Rules spoilers hint that Ariana Madix plans to show her cheating ex-boyfriend Tom Sandoval exactly what he's missing.
And just as she did on the Vanderpump Rules season 10 reunion, Ariana recently demonstrated the art of the revenge dress.
Find out what Madix wore when she stepped out in West Hollywood with a Vanderpump Rules co-star.
And learn how Ariana has continued to prove that her life just keeps getting better after splitting from Sandoval. Get all the details below.
Vanderpump Rules Spoilers – Ariana Madix Wows In Revenge Dress
When Ariana Madix caught Tom Sandoval cheating on her after nine years, she didn't hesitate to split.
And ever since, the Vanderpump Rules star, 38, has taken opportunities to dress for revenge. For instance, Ariana just did so again when she headed to a club in West Hollywood, noted People.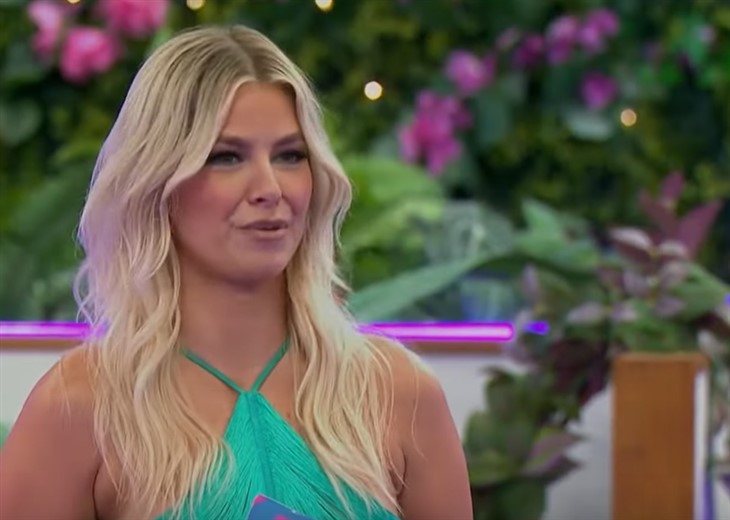 But for her most recent revenge outfit, Madix decided to go for a NSFW look. And her skin-tight green maxi dress proved so sheer that her underwear showed.
But while the Vanderpump Rules star left her bra at home, she accessorized with gold heels and a textured handbag.
And rather than go out with a squad, Ariana decided on a girls' night out with her reality TV co-star and friend, Katie Maloney. Katie opted for lace heels, a silver shoulder bag, and a frock with trim.
Ariana Madix Wears Sexy, Thong-Exposing Dress for Night Out in West Hollywood https://t.co/8U8nHSEiXP

— People (@people) August 30, 2023
Vanderpump Rules Spoilers – Who Stars In Season 11?
After receiving its first two Emmy nominations last season, Vanderpump Rules resumed filming season 11 in June.
And fans can look forward to seeing Ariana Madix, Katie Maloney and Tom Sandoval all returning.
Other cast members who decided to continue include Scheana Shay, Lala Kent, Tom Schwartz, James Kennedy and Lisa Vanderpump.
But while Ariana wows on Vanderpump Rules, she also has taken on other opportunities. For instance, Madix enjoyed a short appearance on Love Island USA.
And she appeared on the show as a guest host. Her revenge outfit on that occasion included a short white halter dress with cutouts and white sandals.
But the opportunities for Ariana didn't stop there. She also made an appearance at the Bloomingdale's flagship location in New York City.
And as Bloomingdale displayed on its Instagram page, Ariana proudly wore the same red frock that she donned for the reunion. Madix also wowed when she headed to Andy Cohen's Watch What Happens Live.
To show her determination to come back from her challenging public breakup, Ariana showed plenty of skin in a lace gown on Cohen's show.
And the Vanderpump Rules star showed her sense of humor in describing her style as a "slutty funeral" look.
Tell us what you think. How do you feel about Ariana Madix deciding to go on a revenge dress tour?
And after you share your views, check back on our site for more reality TV news.