Did Prince Harry Insult A Hollywood A-Lister?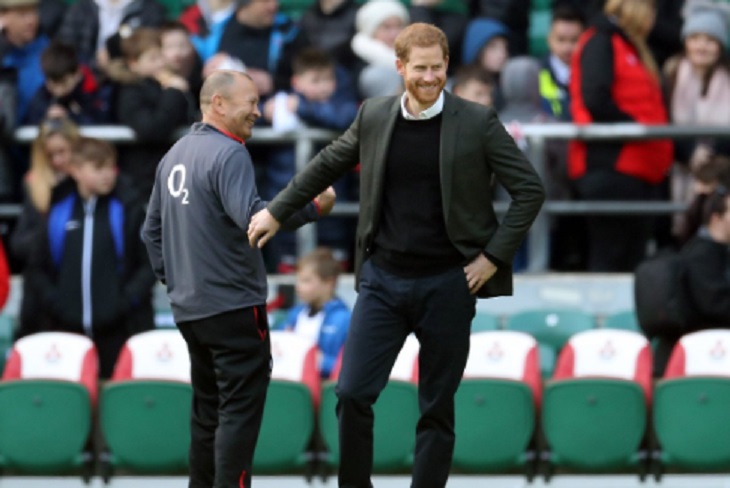 Apparently, Helen Mirren was none too pleased about the way Prince Harry once greeted her during a meeting at an awards ceremony. As a matter of fact, the British actress said she was left quite insulted by a word that Harry used to describe the award-winning actress. Helen played Queen Elizabeth in the 2006 film, The Queen.
Helen revealed to Good Morning Britain, "Harry and William, have mentioned it to me (about playing the Queen) and they have been very funny and very cool about it. I think Harry once at an awards ceremony said, 'And granny is here' and I was rather insulted by that. I mean, really!"
Ha! We are sure that Prince Harry was simply referring to Helen Mirren as the Queen, their grandmother, of course! With that being said though, the Hollywood star has nothing but words of praise for Harry's wife, Meghan Markle. The two tied the knot back in May of 2018 and are currently expecting their first royal bundle of joy.
"I think right from the moment that relationship was revealed she conducted herself with incredible self-restraint, elegance, discipline and simplicity and humanity," she said about Meghan, adding, "I was an admirer … it's an incredibly difficult life to lead, talk about pressure. I think she is doing it with great elegance."
Seeing how Prince Harry is still one of the most popular figures from the royal family, we doubt that Helen Mirren or anyone else for that matter can hold on to a grudge against him for too long. After all, Harry is quite the charmer! He can surely talk his way out of anything.
The Duke and Duchess of Sussex will visit Morocco from Saturday 23rd February to Monday 25th February 2019. This visit is at the request of Her Majesty's Government.

Full details of the visit will be announced in due course. pic.twitter.com/zXAUIVhEdm

— Kensington Palace (@KensingtonRoyal) February 8, 2019
In the meantime, let us know what you think by leaving us a line with your thoughts in our comments section below. And as always, don't forget to check back with Celebrating the Soaps for all the latest news and updates on Prince Harry and Meghan Markle and all of your favorite royal celebrities right here!