Meghan Markle's Acting Career Still Plays A Part In Her Royal Life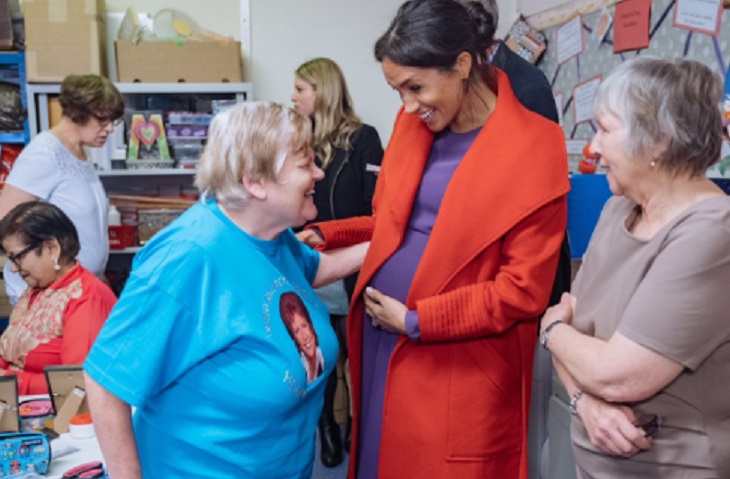 The world has witnessed Meghan Markle's transition from being an actress, who's known for her role as Rachel Zane in the legal drama "Suits," to becoming the Duchess of Sussex after her marriage to Prince Harry.
After tying the knot, she decided to focus on performing her royal duties and that meant leaving the TV industry. She described leaving behind her acting career to concentrate on her royal responsibilities as a "new chapter" in her life. But that doesn't mean her acting career won't play a part in some aspects of her royal life.
This can be seen in her first visit to the National Theatre as its new patron, which was a "natural fit" given her background. It was clear during her visit that the theater is close to Markle's heart given that it's where she started before she became a regular cast member of the hit American TV series, "Suits."
Artistic Director Rufus Norris as well as the theater's production team are all delighted that Markle took over the patronage from the Queen. They are happy that Markle understood their world and can relate to their craft. With her prior acting career, they are all optimistic that Markle will manage to "draw in a different audience" to what the theater currently accommodates.
Norris also emphasized that the Duchess of Sussex is very clear about what she wanted to highlight. It is not the production but "the community work, it's the nationwide work, it's the education work, the representation," all of which are less visible to the public.
The Duke and Duchess of Sussex will attend the gala performance of 'The Wider Earth' in support of @QueensComTrust and the production's official charitable partner @QueensCanopy on Tuesday 12th February #TheWiderEarth pic.twitter.com/BQodHILCjW

— Kensington Palace (@KensingtonRoyal) February 4, 2019
Her new role as the newest patron of the National Theatre is showing how passionate Markle is about acting, and it is not something that she can bury in the past. And she doesn't have to be part of the production to show her love for the theater while fulfilling her responsibilities as a royal and making a difference in the world.