Here's How Fans Can See Princess Eugenie's Wedding Dress In Person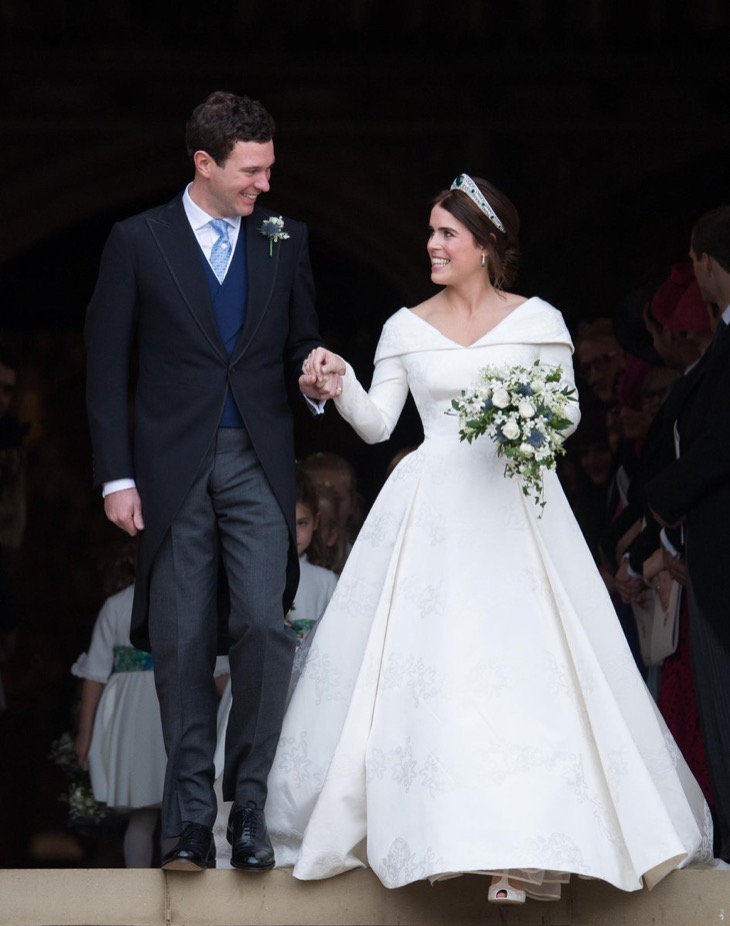 If you've been hoping to get a glimpse of Princess Eugenie's wedding dress in person, we've got very good news for you. That's because the stunning creation will be on display at Windsor Castle in the coming months. Here's what you need to know.
According to Royal Central, Princess Eugenie's wedding dress along with her husband Jack Brooksbank's outfit will be on display from March 1stto April 22ndat Windsor Castle. The couple tied the knot in a lavish ceremony and reception back in October.
Princess Eugenie's wedding dress features a neckline that folds around the shoulders along with a full-length flowing train and was designed by Peter Pilotto and Christopher De Vos. Princess Eugenie made a point to have an open back in order to feature the surgery that she had at age 12 to correct her scoliosis. The young royal has always been very open about her diagnosis and even invited her surgeon, Dr. Jan Lehovsky, to her wedding. Many fashionistas on both sides of the pond were awestruck by how beautiful Eugenie looked in her gown on her wedding day.
So far Princess Eugenie has been keeping a relatively low profile ever since she and Jack Brooksbank tied the knot, although there is some speculation that the newlyweds might be thinking about starting a family real soon. It's without a doubt that royal fans have their fingers crossed as everyone has been enjoying the British monarchy's recent baby boom. Prince William and Kate Middleton welcomed their third child, Prince Louis, last April, while Prince Harry and Meghan Markle are currently expecting their first bundle of joy, due sometime this Spring. We will definitely share more details as they come in.
In the meantime, drop us a line with your thoughts in our comments section below. And as always, come back to Celebrating the Soaps for all the latest news and updates on Princess Eugenie and all of your favorite royals right here!