Meghan Markle's Best Friends Talk About The Truth About Meghan And Dad's Relationship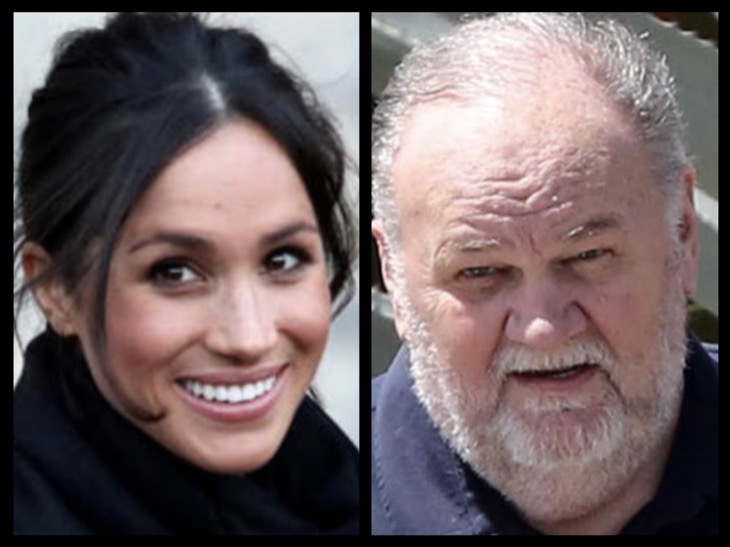 While Meghan Markle has not spoken in public about her relationship with her father and half-siblings, Thomas Markle and Samantha Markle have spoken to media on countless occasions. They claim that the Duchess of Sussex has ghosted her father and that they have been trying to reach out to her to no avail, among many other gripes and grievances.
Now, five of her closest friends have spoken to People magazine to defend Meghan from all the bad press she's been receiving.
Mr. Markle decided not to attend Meghan's wedding to Prince Harry in May last year after it was revealed that he arranged with paparazzi a staged photo op with the royal couple. It turned out Samantha is the mastermind though.
But according to Meghan's best friends, despite finding out that Mr. Markle lied, Meghan and Prince Harry still did what they can to bring him to London for the wedding. However, it was Mr. Markle who did not want to go, and even when the car arrived to bring him to the airport, he would not get in.
Meghan Markle's Best Friends Break Their Silence: 'We Want to Speak the Truth' https://t.co/HNujgjlmL1 pic.twitter.com/k6lHT7lw66

— People (@people) February 6, 2019
People's source said that it was Meghan who kept on calling him but he would not pick up. She also reportedly wrote her a father a letter, saying that she loves him and asking him not to victimize her through media. That's contrary to what Thomas and Samantha have been saying on the media that they could not reach her out.
"He knows how to get in touch with her. Her telephone number hasn't changed," a close friend told People. "He's never called; he's never texted. It's super painful because Meg was always so dutiful. I think she will always feel genuinely devastated by what he's done. And at the same time, because she's a daughter, she has a lot of sympathy for him."
Samantha slammed People's report and called it fake news. In her Twitter, she wrote, "#PeopleMagazine this article is total bulls*** there are plenty of text messages and receipts to prove otherwise. Stop the PR crap #Fake News."
"'Sources say' Means imaginary sources," she added. "If the narcissist is wealthy they pay very expensive PR teams to change the way people see you."
Visit our dedicated Celebrating The Soaps Meghan Markle page for all the latest news, interviews and photos!