Is Meghan Markle Repairing Prince Charles Relationship With His Sons?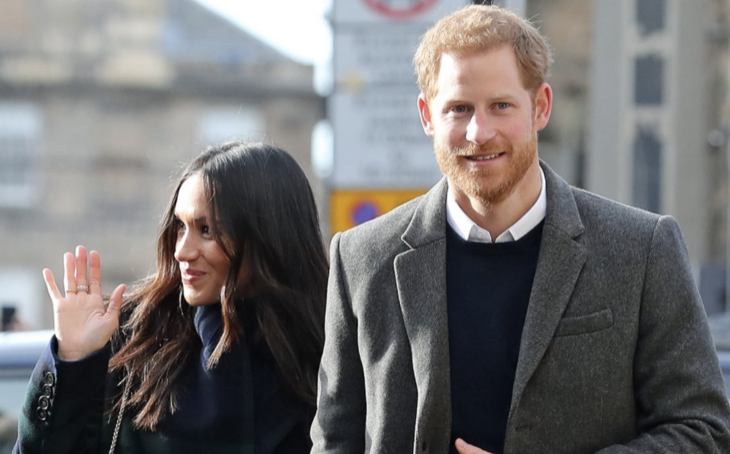 Meghan Markle might not be on speaking terms with members of her own family, but it looks like she might be the reason why Prince Charles now has a better relationship with his two sons, Prince William and Prince Harry.
As a matter of fact, new reports suggest that the Duchess of Sussex is playing an instrumental role in bringing the King of England closer together with his sons.
Ironically though, Meghan herself is not on speaking terms with her father, Thomas Markle Senior, especially after his tell-all television interview with Piers Morgan last week.
LOVE MEGHAN MARKLE & THE ROYAL FAMILY?  SIGN UP FOR OUR NEWSLETTER, HERE!
And while no one knows what is really going on between Meghan and the rest of her family, a new report suggests that Meghan is helping to heal broken bonds between Prince Charles and his two sons.
According to royal biographer Andrew Morton, Prince William, and Prince Harry always had a more affectionate relationship with their mother Princess Diana than with their father.
However, things have drastically shifted in recent months, as Meghan has managed to convince her new husband, Prince Harry, to give his father a chance. This is mostly because Meghan and Charles have gotten along quite well and ever since Harry introduced the former Hollywood actress to his father two years ago.
One source close to the royals told the Daily Mail in an interview, "Meghan met Charles and was bowled over by his charm. She told Harry he was wonderful: welcoming, warm, hard-working kind and stable. She made it clear that he should appreciate him and bond more."
If that weren't enough, Prince Charles also thinks that Meghan is "so intelligent and nice" and appreciates just how much she makes Prince Harry happy. The Duke of Sussex was even moved by how much Charles has managed to embrace his new wife.
In the meantime, don't forget to check back with Celebrating the Soaps for all the latest news and updates on Prince Harry, Meghan Markle and the rest of the royal family right here!
Visit our dedicated Meghan Markle page for all the latest news, interviews and photos!
Want up-to-the-minute soaps news, spoilers, and gossip on your social feeds? Just hit 'Like' on our Facebook page and 'Follow' on our Twitter account