Kate Middleton Visits The Irish Guards As Their Colonel
Recently, Kate Middleton made her first visit to the 1st Battalion of the Irish Guards. If you don't know, she was promoted to her first Army role as honorary Colonel last year.
The Princess of Wales took over from her husband, as the Prince of Wales took up his position as Colonel to the Welsh Guards. Kate dressed for the occasion in camouflage as she joined the Battalion in the Salisbury Plain Training Area.
Kate Middleton Accompanied Prince William To The Welsh Guards
Earlier in the year, The Princess of Wales accompanied her husband, Prince William in making his first visit to the Welsh Guards for the St Davids Day Parade. William took over as Colonel from his dad Charles took up his duties as King. She also accompanied William on his previous visits to the Irish Guards, on their St Patricks Day parade.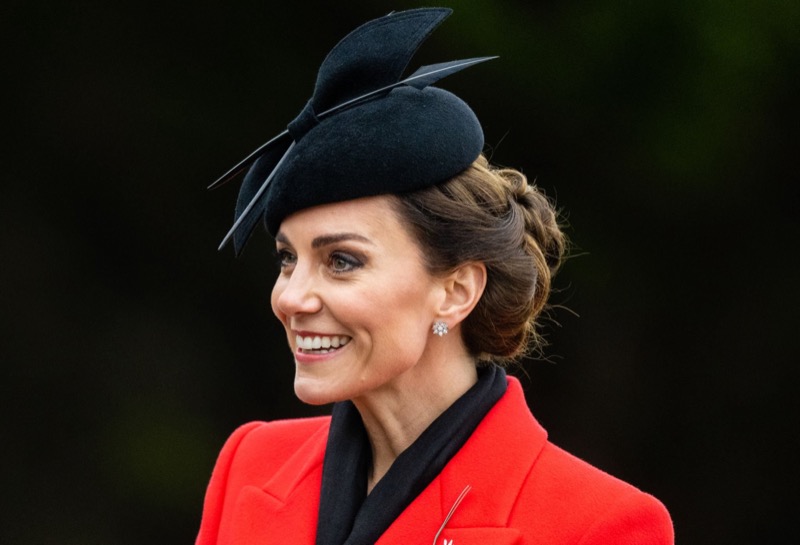 The royal women are well represented in the military with the very popular and very active Princess Royal holding the rank of Colonel-in-Chief of two British regiments: The Royal Horse Guards and The King's Royal Hussars. Camilla Parker Bowles is Colonel-in-Chief of the Rifles infantry regiment and is set to take up the role of Colonel of the Grenadier Guards.
Kate Middleton Shows Her Commitment
Royal Uk reported that Princess Kate showed commitment to her visit with the Irish Guards by getting fully involved in all aspects of the training.
She chatted with the guards and heard about their East African deployment. Additionally, they revealed their anti-landmine work in Ukraine. Taking it further, the adored member of the royal family also took part in simulated medical training with the soldiers.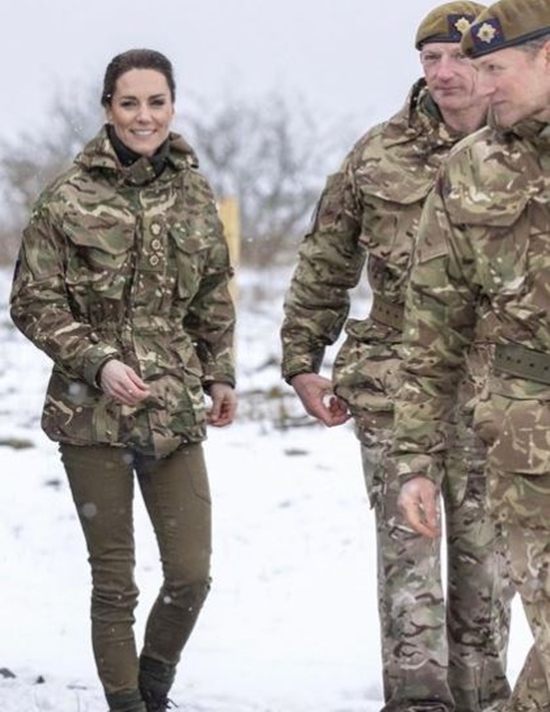 Undeterred by the weather, Kate remained focused on the task at hand as she joined in. The visit to the Irish Guards, by the mother of three, happened to coincide with the International Womens Day. "A role model for our daughters," was the headline ascribed by Mail Online. The outlet declared that the Princess of Wales praised is an "inspiration as she gets stuck into military drills on International Women's Day."
The Commitment To Duty Is Admired
On Instagram, the Royal Family Account shared the story and royal family fans were able to comment. One of them wrote, "She's a treasure alright. Long live the Princess of Wales!."
Another impressed follower asked, "How can someone still manage to make camouflage look unbelievablely classy?!"
Kate Middleton seems to inspire others with her dedication and poise in whatever she undertakes. Do you consider her to be a "role model for your daughters" as commented in the media?
Let us hear your thoughts in the comments below. Come back here often for more news and updates about the royal family.
SOURCES: Royal UK Daily Mail Instagram
Editorial credit: Midary / Shutterstock.com