Meghan Markle And Prince Harry Should Show Respect At Coronation, But Will They?
Royal family news headlines lately have focused on King Charles' coronation. But rather than Charles himself, much of the media have put the spotlight on whether Meghan Markle and Prince Harry will attend the ceremony. And if they do, the Duchess and Duke of Sussex will receive an unprecedented opportunity to show respect to King Charles.
However, two questions remain unanswered about the coronation. First, will Meghan and Harry accept their invitation? And second, if they do attend, will they recognize the importance of showing respect? Learn all the royal details below.
King Charles' – Coronation Gives Prince Harry Chance To Show Respect
Prince Harry recently revealed that he and his wife Meghan Markle received invitations to attend King Charles' coronation in May. But the Duke of Sussex did not reveal whether he and/or the Duchess of Sussex will attend. However, royal expert Robert Hardman, who authored Queen of Our Times: The Life of Elizabeth II, sees the coronation as giving Harry and Meghan the chance to show their respect, he told Page Six.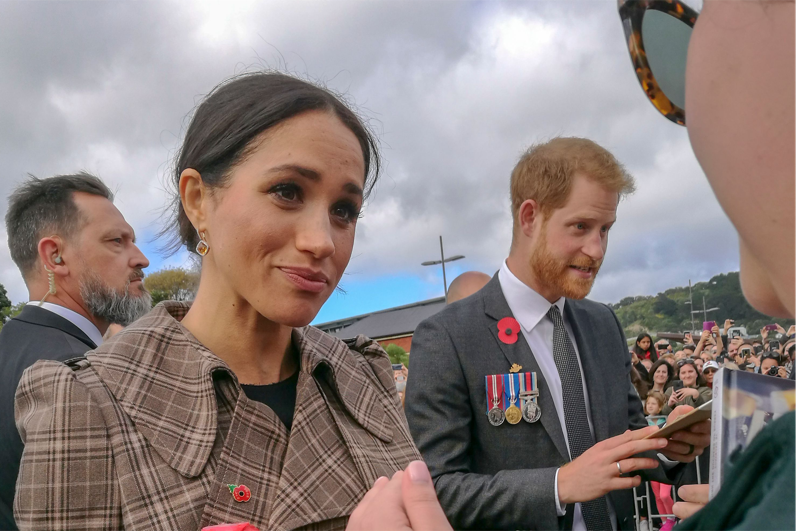 And the royal expert urged the Duke and Duchess of Sussex to behave in a "respectful" way. "This is not our show, it's his show," added Hardman about King Charles. And those who attend do so because they desire to show their appreciation for the King, according to the royal expert.
However, Hardman also noted that Harry and Meghan need to set aside their feelings about "private family issues. That's for another day." The Duke of Sussex devoted much of his memoir, Spare, to unveiling numerous very private royal family issues. For instance, Harry alleged that his father labeled him a "spare," didn't hug him after revealing that his mother Princess Diana had died, and joked that he wasn't Harry's biological father.
Prince Harry And Meghan Markle – Need To Leave Netflix Crew At Home
However, Hardman acknowledged that Harry and Meghan may feel upset about Charles evicting them from their UK home, Frogmore Cottage. But despite that, the royal expert believes that they should attend and behave in a respectful way. The coronation is "a family event as well as a state event," pointed out Hardman. "And you would expect all the family to be at a family event."
Coronation is chance for Harry, Meghan to show 'respect' for monarchy: expert https://t.co/e27kuK4YRC pic.twitter.com/Edna7Rm9Ny

— Page Six (@PageSix) March 11, 2023
For instance, a similar occasion occurred last year with the Queen's Platinum Jubilee. And the royal expert noted that Meghan and Harry managed to avoid giving interviews and stealing the spotlight. As a result, Hardman praised the Duchess and Duke of Sussex for staying "quite low-key. They didn't seek to upstage the main event, they didn't give any interviews," he noted. And they also refrained from bringing a Netflix crew to follow them.
"I think if they're sensible, that's how they'll play it this time," added the royal expert. However, Hardman didn't feel optimistic about the coronation also turning into an opportunity for Prince Harry and Prince William to reconcile. And he noted that Harry has declared he wants an apology. But Hardman thinks both brothers need to apologize.
"And every family, you know, both sides have to sort of swallow a bit of pride," commented the royal expert about such situations. "But, you know, Harry just keeps saying, I'm not going to do anything until I receive an apology.' Well, I think that could be a long way," warned Hardman.
Tell us what you think. Do you predict that Prince Harry and Meghan Markle will attend King Charles' coronation and behave in a respectful way? And after you share your views, check back on our site for more royal family news.
Editorial credit: NataliaCatalina.com / Shutterstock.com