Meghan Markle Gets 'Scary Skinny,' Prince Harry's Reaction Shocks!
Meghan Markle recently lost a significant amount of weight. And some have expressed concern that the Duchess of Sussex has become dangerously thin.
But three theories have taken hold that could explain Meghan's weight loss. Keep reading to learn more, including Prince Harry's shocking reaction!
Meghan Markle – Gets Dangerously Thin
The Duchess of Sussex recently participated in a World Mental Health Day event with her husband Prince Harry. And the couple discussed the dangers of social media.
But Meghan revealed to the audience that she worries about her children's future, according to Yahoo.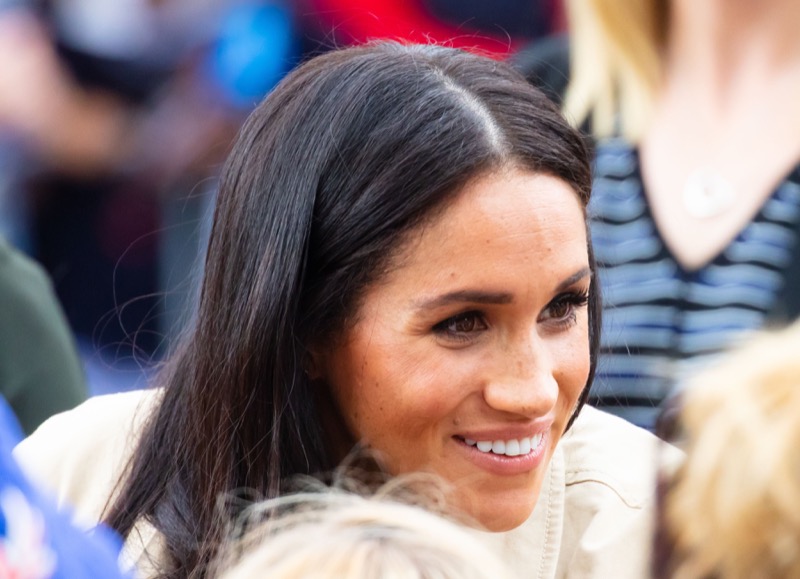 However, insiders feel that the Duchess of Sussex needs to worry about herself. And one source revealed, "Something's seriously wrong. She's obviously not taking care of herself and is looking scary skinny."
And nutrition expert Dr. Fred Pescatore estimated that at 5 feet, 6 inches tall, Meghan weighs about 100 pounds. That reflects a 20-pound weight loss in the past year. But three theories exist on why the Duchess of Sussex lost so much weight.
Duchess Of Sussex Weight Loss Theories
And one insider believes that Meghan lost that weight because of stress. Constantly scrutinized, the Duchess of Sussex follows a busy schedule. And the source claimed, "Meghan is cracking under all the pressure, and it shows."
However, another theory about what caused Meghan's weight loss involves something that the Duchess of Sussex has confessed herself. And she has admitted battling problems with her body image. "My 20s were brutal — a constant battle with myself, judging my weight," she once shared.
But the third theory revolves around Meghan's previous battle with depression. After her marriage to Prince Harry, the Duchess of Sussex shared that she struggled. "I just didn't want to be alive anymore," she admitted at the time. "That was a very clear and real and frightening constant thought."
Prince Harry – Reacts To Wife's Weight Loss
However, Meghan's stress has increased since then for several reasons. First, she feels "blamed for Harry's estrangement from his family," noted the insider. "Even though he has repeatedly said it was his idea to leave, people still think she's controlling him."
And the Duchess of Sussex also worries about her financial state. "Money is definitely an issue, and their bills are piling up," revealed the source. "Meghan feels like she's constantly having to hustle to afford her and Harry's lifestyle." And at the same time, she struggles to balance her time with her children Archie, 4, and Lili, 2.
"From a psychological standpoint, one of the first things we assess during an evaluation is if someone has lost or gained weight," revealed psychotherapist Stacey Kaiser, who has not treated Meghan. "Someone who is stressed, depressed, exhausted or under a lot of social pressure can drastically lose weight."
However, Harry has observed Meghan's weight loss. And an insider revealed, "He sees she isn't herself, and that it's affecting her health." But Harry knows that his mother Princess Diana battled bulimia. And shockingly, Harry has "made it clear that he fears his wife will suffer in the same way his mother did, and his experiences have made him hyper aware of mental health red flags," said the source.
Tell us what you think. How do you feel about the theories on why Meghan Markle has lost so much weight? And after you share your views, check back on our site for more royal family news.
Editorial credit: FiledIMAGE / Shutterstock.com