Meghan Markle Is Losing Support At Kensington Palace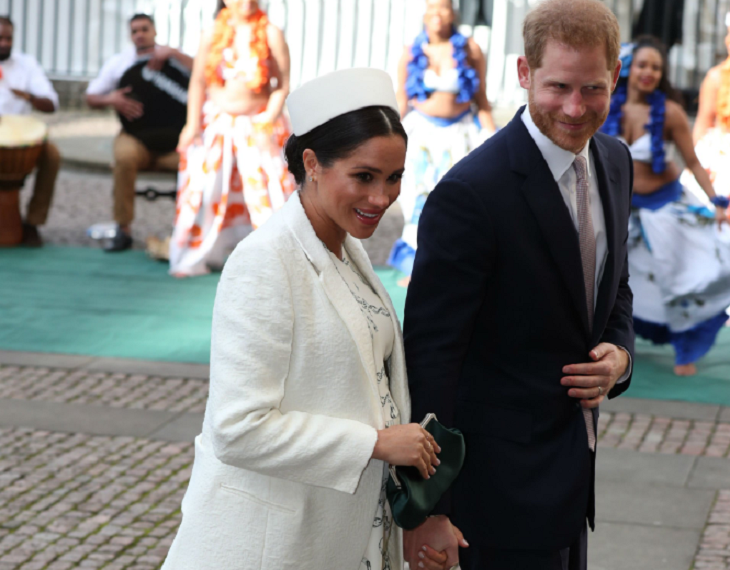 Things aren't looking so good for Meghan Markle behind closed doors at Kensington Palace. There are new reports that tease that the Duchess of Sussex is set to lose another royal aide after her baby is born. Meghan and Prince Harry are currently expecting their first child together. Here's what you need to know.
According to reports, Meghan's private secretary and right hand woman, Amy Pickerill, has put in her notice. She plans on leaving shortly after Meghan Markle gives birth, sometime in late April.
Thankfully, Amy is leaving on good terms. In other words, there's no drama, no feud, and no messy business going on at Meghan's office. Amy is resigning simply because she plans on moving abroad to start a new chapter in her life.
Amy And Meghan Are Still Close And Amy Will Remain An Adviser
"They will stay in touch and Amy will remain as a personal adviser to her in the longer term. They are very close," a source told People Magazine. "It is very amicable."
Unfortunately for Meghan though, this is the fourth staffer that has quit or put in their notice ever since the Duchess joined the royal family in May of last year. There have been some grumbles that royal staff aides aren't used to Meghan's American work ethic. The Duchess often likes to wake up at the crack of dawn and text message her aides with new ideas or plans for the day.
Meghan Is Mum About The Departure Of Her Private Secretary
So far Meghan Markle herself hasn't made any comments about Amy Pickerill leaving. But seeing how she is still on the job for the next several weeks, we have a feeling that she will help Meghan's next private secretary transition into his or her new role smoothly.
The Duchess of Cambridge met members of the @NPGYouth Forum and learning team to find out more about @NPGLondon's Inspiring People Project. #PortraitGala pic.twitter.com/9ZTFl9WHwj

— Kensington Palace (@KensingtonRoyal) March 12, 2019
In the meantime, drop us a line with your comments below. And as always, come back to Celebrating the Soaps for all the latest news and updates on Prince Harry, Meghan Markle and the rest of the royal family right here!
Visit our dedicated Celebrating The Soaps Meghan Markle page for all the latest news, interviews and photos!