Is Meghan Markle Feuding With Princess Beatrice?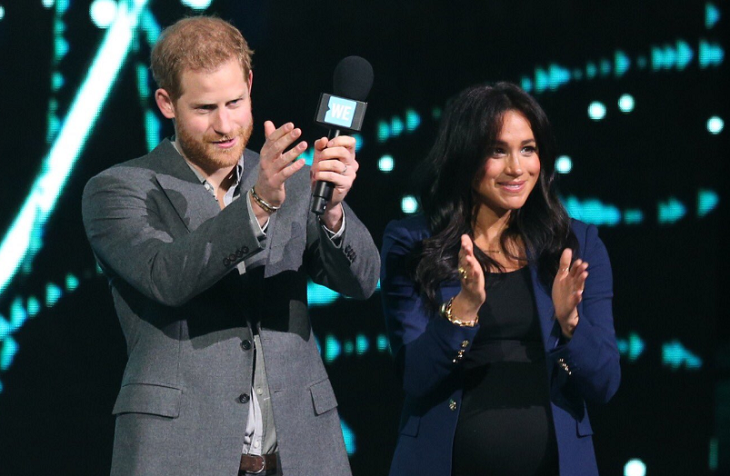 Is Meghan Markle feuding with Prince Harry's cousin, Princess Beatrice? That's what royal fans can't help but wonder as there's a new report that suggests Beatrice was none too pleased with the fact that she wasn't invited to Meghan's star-studded baby shower in New York City last month.
According to Britain's Express.co.uk, Beatrice – who often spends time in the Big Apple – felt like she was left out in the cold by Prince Harry's wife. She apparently wanted to celebrate Meghan and her bundle of joy at the shower, which included celebrities like Jessica Mulroney, Serena Williams, Amal Clooney and Gayle King.
But for some reason or another, Beatrice was left off the invite list. There's some speculation that Meghan might have a second baby shower in London and that it will include Kate Middleton and the other ladies of the royal family, but that hasn't been confirmed either.
Is The Meghan-Princess Beatrice Feud Much Ado About Nothing?
Seeing how Meghan Markle's supposed feud with her sister-in-law Kate Middleton was much ado about nothing, there's a very good chance that this might be the same thing here. Plus, it's been reported in the past that Meghan gets along very well with both Beatrice, and her sister, Princess Eugenie. As a matter of fact, reports have said Eugenie and her husband Jack Brooksbank often spend time with Prince Harry and Meghan Markle behind the scenes.
Meghan Markle is expected to give birth sometime during the last week of April. So far Buckingham Palace has not made any comments about the Duchess of Sussex's pregnancy or any of the so-called feuds for that matter.
Nice to see you Blackpool — thank you for the wonderful welcome for The Duke and Duchess of Cambridge today! #RoyalVisitBlackpool pic.twitter.com/pRcsJgjxIj

— Kensington Palace (@KensingtonRoyal) March 6, 2019
In the meantime, let us know what you think by leaving us a line with your thoughts in our comments section below. And as always, come back to Celebrating the Soaps for all the latest news and updates on Meghan Markle and the rest of the royal family right here.
Visit our dedicated Celebrating The Soaps Meghan Markle page for all the latest news, interviews and photos!