Meghan Markle Is Trying To Become 'The Queen Of Hollywood'
It looks like she's not satisfied with just being a duchess. There's a new report that suggests Meghan Markle is wanting to be known as the "Queen of Hollywood."
This comes after reports confirmed that the Duchess of Sussex signed with Hollywood agent Ari Emaniel's WME. Here's what you need to know.
Meghan Markle Is Trying To Become 'The Queen Of Hollywood'
Just last week it was reported that Meghan had signed on with her new Hollywood talent agency, prompting a lot of people to wonder if she was looking to go back to her acting roots.
Apparently, WME works with many different film and television production companies and also works with brand partnership, which would definitely benefit Meghan. The agency will also act as Archewell's new rep and will take over its content banner.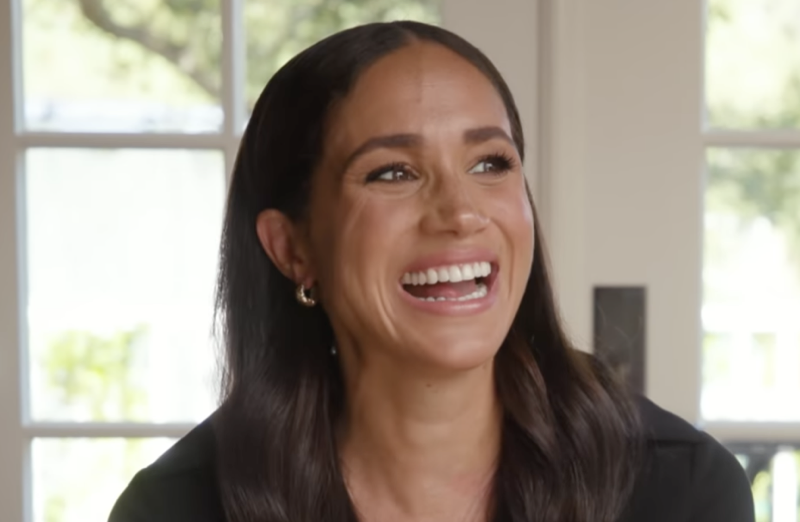 Well now sources close to the situation say that this was definitely a strategic move on Meghan's part. One source close to the situation told Page Six: "This deal is about making Meghan a power player in Hollywood. Even though she is, of course, an actress, this isn't about movies or shows for Meghan to star in, it is about creating projects for her to produce – she wants to run the show."
Apparently, another reason why Meghan signed on with her new talent agency is because both she and Prince Harry have some hefty bills they have to pay at home. With their $14.5 million estate in Montecito and their estimated $2 million in security cots a year, the Sussexes have no choice but to work in order to keep the lights on at home.
The tipster added, "They need to find a way to make money – this is business. Through the fact that Archewell (her company with Prince Harry) is now repped by WME it bolsters Harry and Meghan's bid to become power players in the production arena."
What's Next For The Royal Family?
The insider also said, "As Meghan has herself said, she's moved on, she's living in the present and she's going to explore her life with the freedoms that her new life affords her."
So far the Sussexes have not made any comments about the matter.
Tell us celebrity gossip fans, how do you feel about this story? Contribute to the buzz by dropping us a line with your thoughts in our comments section below. Also, come back here for all the latest news about your favorite Hollywood and reality television stars right here.