Meghan Markle Looked Fabulous At Buckingham Palace Event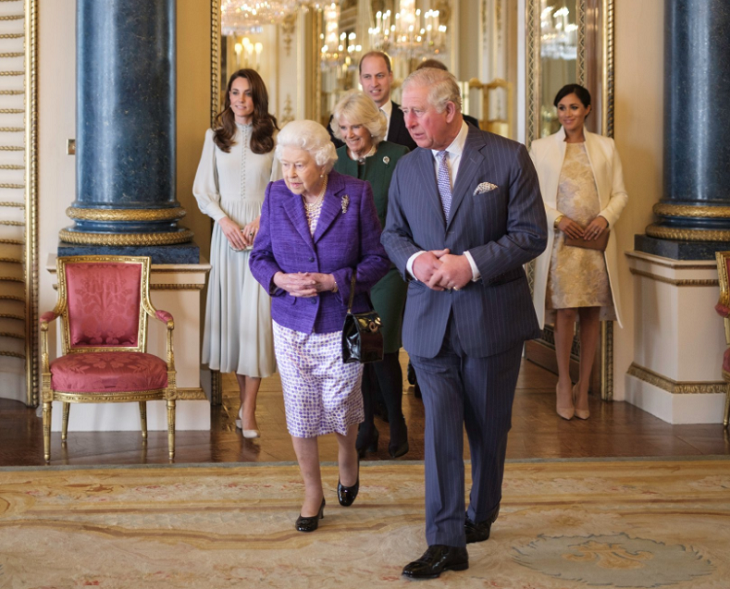 As the Duke and Duchess of Sussex prepare for the arrival of their first baby, they made a public appearance in England after their recent trip to Morocco. The couple's Morocco visit was important for Meghan as it gave her a chance to visit a charity that is involved in projects that offer education opportunities for women.
Even though she is already seven months pregnant, she did not want to miss the trip. Thankfully, her  husband was by her side all throughout the trip. Their three-day Morocco trip also highlighted other issues that were close to Meghan's heart. These included female empowerment, social entrepreneurship, and gender equality.
Meghan Markle and Prince Harry attended the 50th anniversary celebration of Prince Charles' Investiture as the Prince of Wales at Buckingham Palace. On July 1, 1969, Prince Charles made a solemn promise to serve the Queen and watch over Wales.
Prince William, Kate Middleton And Camilla Parker Bowles Also Attended
The Queen hosted the special occasion and other members of the royal family attended the reception as well including Prince Charles' wife Camilla, Prince William and Kate Middleton. Several attendees gave the couple their well wishes and expressed their excitement about the arrival of the royal baby.
As usual, the Duchess looked as fabulous as ever. Meghan looked stunning in her Amanda Wakeley's Cream Sculpted Tailoring Crombie Coat. She was also seen carrying a Wilbur and Gussie Oyster silk clutch and Paul Andrew suede pumps. The Duchess was seen talking to a guest she had met before and was heard saying "a bit different than when I saw you last."
Find out more about The Duke of Sussex's work with @queenscomtrust, and watch today's speech in full on the Royal Family's website: https://t.co/LnwIwKupeP

— Kensington Palace (@KensingtonRoyal) March 6, 2019
As their conversation come to an end and when she was asked when she'll give birth, she answered, "We're nearly there." Earlier, it was revealed that Meghan may give birth to her first baby in April 2019. But now it seems that she'll be giving birth to the royal baby very soon. Obviously, the royal couple are extremely excited to see their baby soon and so is the rest of the world.
Visit our dedicated Celebrating The Soaps Meghan Markle page for all the latest news, interviews and photos!