Meghan Markle Reportedly Spotted Doing The Ultimate Royal Duty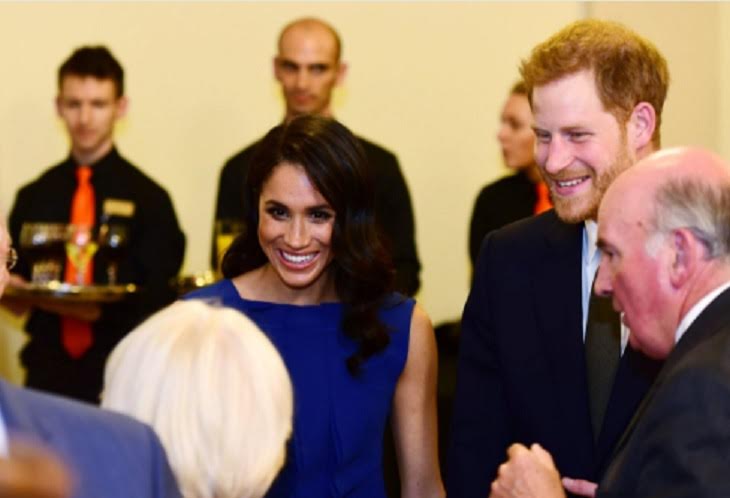 Did she or didn't she? That's what a lot of royal fans are asking this morning, as new photos of Meghan Markle walking her dog outside of Buckingham Palace have surfaced on the internet.
At least, they are photos of what looks like Meghan Markle and her dog.
CBS Miami journalist Lisa Petrillo shared the photo on Twitter, but a lot of people are questioning whether or not that indeed is the Duchess of Sussex.
For one thing, she doesn't have any security detail around her. And second, some people believe that the photo might be an old picture from the microblogging site Tumblr.
Sharing the snap on Twitter, Lisa Petrillo captioned the photo with: "So incredibly enough, walking by Kensington Royal – we spotted this beautiful, woman with a familiar air where Harry & Meghan live. MEGHAN!? her dog was doing his business. She couldn't have been sweeter. #princessespickuppooptoo"
And it seems like everyone has something to say about the pic. One Twitter follower wrote, "What are the odds!!!!!!?? Have so much fun!!!" while another wrote "Totally not Meghan and doesn't remotely look like her dog Guy. Cute dog though."
Meet the @WeAreInvictus Racing Team 🏎

Using a specially commissioned Jaguar GT4, the @RacingInvictus team has enabled injured ex-service personnel compete in the 2018 British GT Championships. pic.twitter.com/Ca3HZb98Xz

— Kensington Palace (@KensingtonRoyal) September 13, 2018
While there's no doubt that Meghan is a huge dog lover and the kind of person who would definitely pick up after her dog, it's doubtful that she would do it on her own, no less.
But then again her sister-in-law Kate Middleton has been spotted on solo trips to her local supermarket on numerous occasions, proving that yes, princesses can live normal lives outside of the palace walls.
Royal aides, meanwhile, have denied that the viral photo is Meghan Markle. In the meantime, drop us a line with your thoughts in our comments section below.
And as always, don't forget to check back with Celebrating the Soaps for all the latest news and updates on Meghan Markle and all of your favorite celebrities right here!
Visit our dedicated Celebrating The Soaps Meghan Markle page for all the latest news, interviews and photos!