Meghan Markle's Rumored Doula Forced To Address Rumors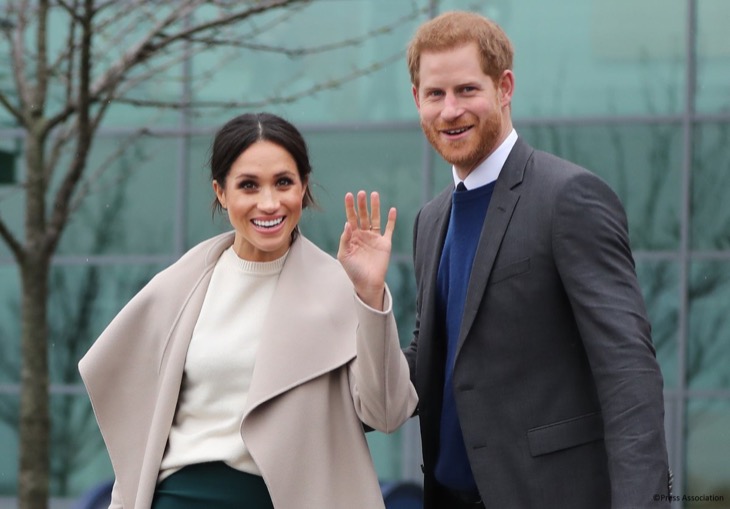 Meghan Markle's supposed doula has been forced to address rumors after several media outlets have reported that the Duchess of Sussex will be getting more than just the royal treatment while she gives birth to her first child this Spring.
Apparently, that's not the case at all. Mother-of-three Lauren Mischon, who does have a special connection to the British monarchy, cleared up all of the reports and rumors on her Facebook page recently.
Earlier reports have indicated that Meghan Markle had supposedly hired a doula as well as a midwife to help her during the birthing process. In addition, the doula was also supposed to help ease and keep Prince Harry calm in the delivery room, too. But according to Mischon, that couldn't be any further from the truth. She told media outlets, "It's the result of a Facebook joke on my personal page and a very tenuous connection between my husband's grandfather and Princess Diana. The more I deny it, the more people believe it."
Congratulations not only to tonight's winners, but every single nominee! What an amazing night celebrating just some of the endeavours taken on by the Armed Forces Community. #EndeavourFundAwards pic.twitter.com/yXlLjpOJfE

— Endeavour Fund (@EndeavourFund) February 7, 2019
As far as her royal connection is concerned, Mischon says that her husband is Oliver Mischon, the grandson of solicitor Lord Mishcon, whose law firm handled Prince Charles and Princess Diana's divorce. With that being said, Mischon further clarifies that she has no connection to Meghan Markle or to her husband Prince Harry for that matter.
The Duchess of Sussex has spoken very little about her pregnancy although judging by how active she has been with her royal engagements and public appearances, it's safe to say that she is both happy and healthy. As a matter of fact, many Royal fans couldn't help but notice that Meghan likes to "cup" or hold her baby bump whenever she is out in public. The Duchess is reportedly due sometime in late April.
In the meantime, drop us a line with your thoughts in our comments section below. And as always, come back to Celebrating the Soaps for all the latest on Meghan Markle's pregnancy right here!