Prince Charles Jokingly Offers Name Suggestions for Prince Harry & Meghan Markle's Baby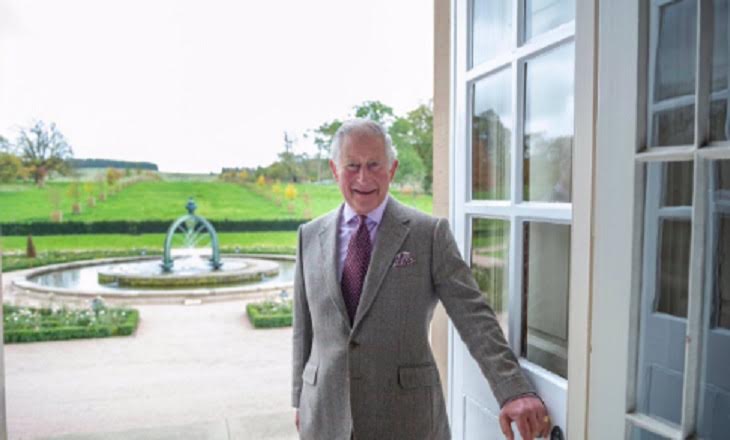 Everyone is excited about Prince Harry and Meghan Markle's first child, due in spring next year. Since the Duke and Duchess of Sussex announced their pregnancy last month, the public has been speculating as to what the new royal baby's name will be. The latest to join in the baby name guessing game is no less than the child's excited grandfather, Prince Charles.
Last weekend, Prince Charles was invited to speak at a reception in honor of the centenary of Australia House. According to the Daily Mail, the 70-year-old prince opened up about the exciting new addition to the growing royal family. Knowing that many people have already begun placing their bets on the new royal baby's name, Prince Charles jokingly offered his own suggestions.
"Incidentally, ladies and gentlemen, my son Harry tells me that during their recent tour of Australia, he and his wife were offered countless thoughtful suggestions for the naming of their forthcoming baby," Prince Charles said. "Just between us, I suspect that Kylie and Shane may possibly make the shortlist."
The Duke of Sussex met @Sentebale advocates at #AIDS2018 earlier this year — watch again The Duke in conversation with #LetYouthAdvocates: https://t.co/3butHuHsU4 pic.twitter.com/jXnc4nR6Gt

— Kensington Palace (@KensingtonRoyal) November 30, 2018
According to Prince Charles, he's liking the idea of a Princess Kylie or a Prince Shane — two very Australian names. He was, of course, referring to the famous pop star Kylie Minogue and cricket player Shane Warne–who both hail from the land down under.
Prince Charles, who recently celebrated his 70th birthday, is no doubt enjoying his role as a grandfather. Prince Harry and Meghan Markle's baby would be his fourth grandchild, after Prince William and Kate Middleton's three kids: Prince George, 5, Princess Charlotte, 3, and seven-month-old Prince Louis.
Meanwhile, bets have been placed over what name Prince Harry and Meghan will decide to give to their first child. According to the Daily Express, bookies are inclined to believe that the Duke and Duchess of Sussex will go for a more traditional royal name. If it's a girl, Victoria tops the list at 8/1. As for boy names, Albert leads at 10/1.