Prince Harry And Meghan Markle's Complicated Christmas Plans Revealed
Prince Harry and Meghan Markle's complicated Christmas plans have been revealed. Even though the Duke of Sussex reportedly misses being back in the UK, he and his wife Meghan Markle don't have a place they can go to. Keep reading below for everything you need to know.
Royal Family News: Prince Harry And Meghan Markle's Complicated Christmas Plans Revealed
Royal commentator Richard Fitzwilliams, who often has one thing or another to say about the royal family, believes there's no way that Prince Harry and Meghan Markle will return to the UK for Christmas this year.
That's because they have no place to stay, seeing how they were evicted from the only home they had in the UK, Frogmore Cottage, by none other than King Charles.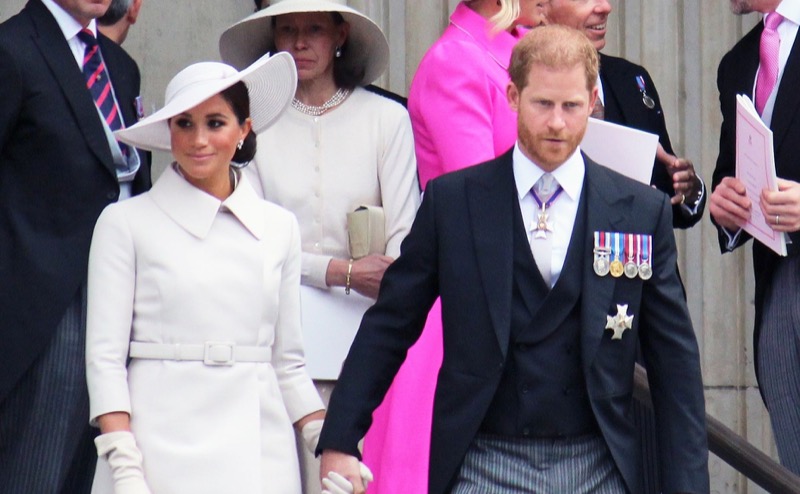 Fitzwilliams put it this way to GB News in a new interview, "I suspect there is a mixture of emotions there. That will certainly not change now. They have no base in Britain, things have reached that stage, it is not good. The rift means there is no such possibility at the moment."
Royal Family News: What's Next For The Duke Of Sussex?
Not only that, but it also looks like Prince Harry is going to skip King Charles' birthday celebrations later on this month.
Even though Prince Harry was supposedly invited to the party, a spokesperson for the Duke and Duchess of Sussex suggests that didn't really happen.
A statement from the Sussexes said, "In response to UK media headlines, there has been no contact regarding an invitation to His Majesty's upcoming birthday. It is disappointing the Sunday Times has misreported this story."
Now, whether or not Prince Harry does return to the UK anytime soon remains to be seen, but for now it's highly unlikely that he will do so unless he has to come back for something like a funeral.
Otherwise, there's a good chance that the Duke of Sussex will just stay in California for now. Watch this space as we have a feeling there is more juicy royal drama to come.
Tell us, what do you think of this story? Drop us a line in our comments section below with your thoughts.
Also, don't forget to come back right here for all the latest news and gossip about all of your favorite British royals, We've got you covered.
Editorial credit: Lorna Roberts / Shutterstock.com