Royal Family News: Sophie Wessex Thrilled She No Longer Bows To Meghan Markle
British royal family news shows that there seems to be no love lost between former basic cable actress Meghan Markle and her husband's family, the clan who have presided over the UK for centuries.
When Meghan willingly agreed to become one of them, via marriage to Prince Dirty Harry, she allegedly was offered lessons in how to conduct herself. If she had boned up on what was expected of her she might still be a princess instead of a Princess Pinocchio.
In reality it's been reported that the Duchess of Sussex rejected Sophie Wessex's tutelage when it was offered. Apparently Meghan "made it clear" she didn't need anyone's and would rely on Prince Harry's input. And we all know how that turned out.
That caustic decision apparently served to create some distance between the two women and now comes news that Sophie is grateful for her new title in part because of Meghan.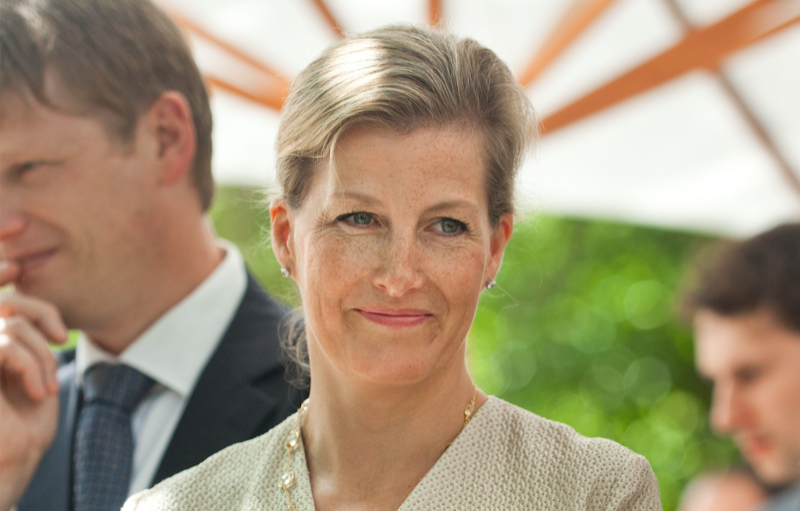 Royal Family News – Meghan Rejected Lessons
Last Friday Sophie's husband, Prince Edward, was promoted to the rank of Duke of Edinburgh. It was in honor of his 59th birthday, and accordingly his wife became a Duchess. The couple are no doubt pleased to be accorded such an honor, but within the change there lays another perk for Sophie according to sources.
According to her friends, Sophie is "relieved that her move up the Royal ranks means she no longer needs to curtsey to Meghan."
Before becoming a Duchess, Sophie was known as Countess of Wessex, a lower rank than Meghan who calls herself the Duchess of Excess, erm, Sussex.
Royal Family News – Sophie Relieved
One friend dished, "Sophie is relieved. She no longer has to curtsey to someone in the family who has not only left Royal duties but has spent the past three years criticizing the institution that Sophie works so hard to support."
Royal Family News – Meghan Starred in Netflix Series
In their Netflix reality show, both Harry and Meghan got a snide joke in at the expense of his family. Apparently before Meghan met the late Queen Elizabeth, Harry asked Meghan, "You know how to curtsey, right?"
Meghan told the cameras, "I just thought it was a joke." She then performed a jaw droppingly cringe curtsy, while Harry looked on in amusement. And they wonder why they are booed in the UK, and no one wants them at King Charles' coronation on May 6.
Be sure to catch up on everything happening with the royal family. Come back here often for royal family news and updates.
Editorial credit: VILevi / Shutterstock.com