90 Day Fiance: Evelin Villegas Updates On Her Unwell Pup
90 Day Fiance fas cans say what they like about Evelin Villegas and her husband, Corey Rathgeber. But one thing that stands out, is that they are both good with animals. And everyone who is kind to animals deserves some praise. Last week, fans heard that their pup fell very ill. This weekend she gave an update. Read on to find out how their lovely husky is doing.
90 Day Fiancé

Spoilers – What Happened With Evelin Villegas's Pup

Evelin Villegas and Corey might be a couple that gets a lot of shade thrown at them. But, despite critics, they built a nice life for themselves in Ecuador. Certainly, if she used him for his money, he doesn't seem to be any the worse off for it. They both work hard, and their beautiful restaurant on the beach looks superb. Sometimes, fans see them with a cat, and at other times, they see them on the beach with their pooch, Poppy.

90 Day Fiance fans who follow Evelin saw that she announced on her Instagram Stories that her beloved pup was hospitalized. Poppy was ill that he couldn't move his back legs and walk. So, they had to wait for tests to tell them what was wrong. Worried sick they traveled two hours each way every day to spend a brief moment with their pup, hoping for his full recovery. When the results arrived they heard that it wasn't often fatal distemper, and instead, it was treatable "toxoplasmosis."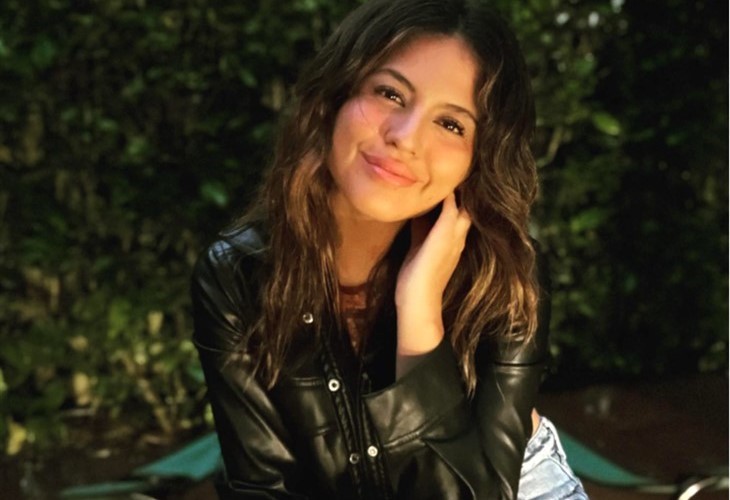 90 Day Fiancé

Spoilers – Teaching Evelin Villegas' Pooch To Walk

Poppy was so ill that he suffered from some paralysis. So, when Rvelin shared her new story, it was good to see that the husky could walk with a bit of help from a human friend. In her caption on the clip, she wrote, "Poquito a poqato." Google translation reveals that it means, "little by little." Clearly, medication is not an instant cure for Poppy, but it does show that progress is being made.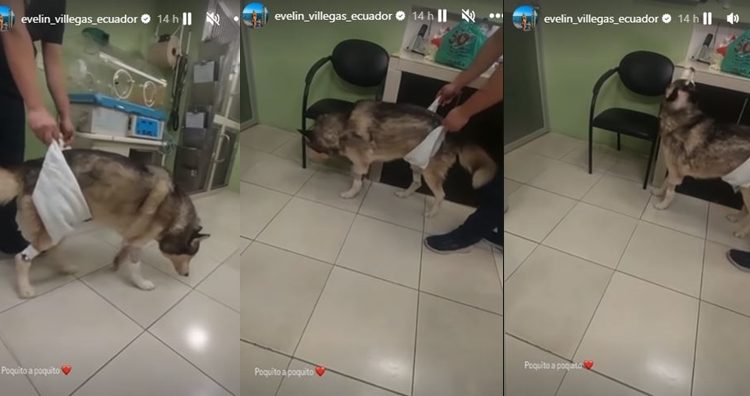 90 Day Fiance fans who saw the post noticed that using a towel to help support Poppy's back legs meant the pup would walk around a bit. Actually, it's not clear if the video was taken at the veterinary hospital, or if Poppy is home again. Hopefully, in time TLC fans will get another update.
90 Day Fiancé

Spoilers – What Causes Toxoplasmosis?

90 Day Fiance fans might need to know that toxoplasmosis can be transmitted to humans and often, it comes from eating "raw meat or unwashed fruits and vegetables." – (Dog Time.) However, it can be caused by a parasite that cats get, and "it passes to other species through their fecal matter."

In dogs, it can often cause "problems in the nervous system, respiratory system, or vision." Fortunately, dogs tend to respond well to treatment.

Be sure to catch up on everything happening with the TLC franchise right now. Come back here often for more 90 Day Fiance spoilers, news, and updates.