'Little People, Big World' Star Tori Roloff Had A Scary Accident With Baby Jackson!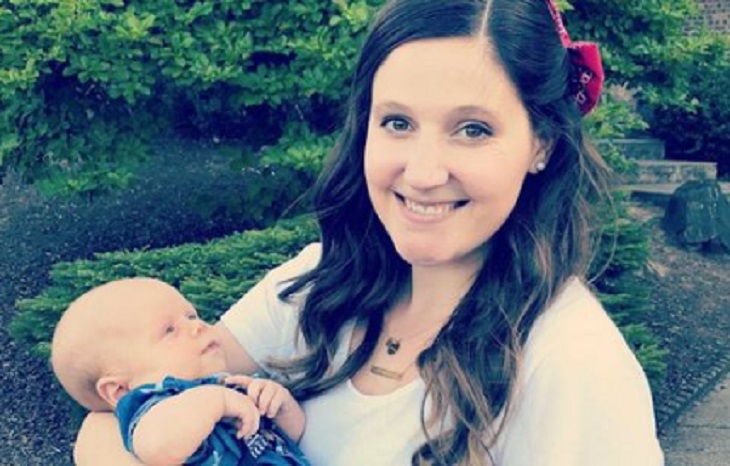 Poor Tori, she recently had the most terrifying mom experience ever! The "Little People, Big World" star took to Instagram to open up about the car accident she experienced a couple of weeks ago. Tori shared that it was the "scariest moment" of her life, especially since baby Jackson was riding in the back seat!
The 27-year-old mom reassured her followers that the accident was not major, and she and Baby J were completely injury-free. However, she also revealed that she started crying as soon as she saw her 18-month-old son at the back.
"The fact that I put him in danger like that let the guilt and fear overwhelm me," Tori wrote.
Thankfully, Jackson was seated in a brand-new car seat she just installed three days before the accident. Tori stated that the LPBW baby was "completely oblivious" to the heart-racing incident, and she found him happily sucking his toes at the back of the car.
While Tori and Jackson got out of the accident completely safe, Tori revealed that her Ford was completely wrecked. The reality star happily announced that they recently purchased a new Honda, which she called a "mom mobile" because of its safety features. She ended her IG post by reminding her fans to always be safe on the road.
Coincidentally, Tori isn't the only one in the Roloff household to have a fender-bender recently. Her future sister-in-law, Isabel Rock (Jacob Roloff's 22-year-old fiance) also got into a major car crash last month. Isabel shared her experience on social media, stating that another car hit her driver door which threw her into a ditch. She was driving alone from a beach trip when it happened. While her car was also totaled, Isabel was luckily unscathed.
"Little People, Big World" is expected to air a new season on TLC. Only Tori, her husband Zach, and baby Jackson will be appearing alongside Matt and Amy Roloff. All other Roloff siblings have left the family-oriented reality show, with Jeremy and Audrey being the last to quit.
Want up-to-the-minute soaps news, spoilers, and gossip on your social feeds? Just hit 'Like' on our Facebook page and 'Follow' on our Twitter account.