Mandy Moore Makes HOW Much For 'This Is Us'?!
Mandy Moore became a fan favorite on "This Is Us." And many fans still enjoy watching the show for a second or even third time via a streaming service. But the money that Mandy makes from streaming residuals doesn't exactly pay all of her bills.
Find out how much Moore makes. And learn how she explained the link between the actors strike and the residual issue. Get all the details below.
Mandy Moore Feels 'Incredibly Fortunate'
"This Is Us" quickly became one of the most popular TV shows. And after it ended, fans still enjoy watching the family drama via streaming services.
However, "This Is Us" star Mandy Moore shared that the show's popularity doesn't mean she makes much money from it. And the 39-year-old called the residual situation "a huge issue" via Us magazine.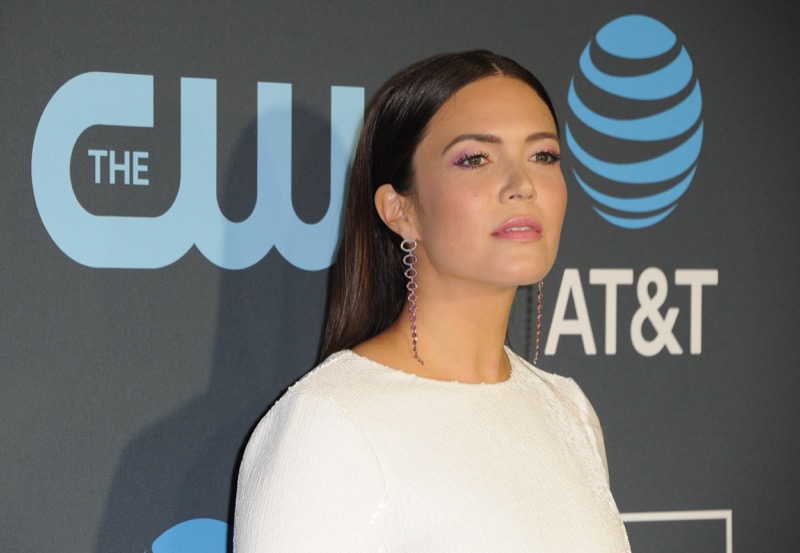 Moore, who joined the Disney picket line in Burbank, California, showed her support for the SAG-AFTRA strike. And the actress pointed out that she sees herself in an "incredibly fortunate position" as a working performer who found "tremendous success. But many actors in our position for years before us were able to live off of residuals or at least pay their bills."
However, the situation has changed. And after playing Rebecca Pearson on the family drama from 2016 to 2022, Moore received "very tiny, like, 81-cent checks" from the show's streaming residuals. "I was talking with my business manager who said he's received a residual for a penny and two pennies," added the actress.
Mandy Moore might be a household name, but that doesn't mean she's making a ton of money when fans stream her past work. https://t.co/Xyknbcl7DP

— Us Weekly (@usweekly) July 19, 2023
Actors' Strike Impacts 'Millions'
As a result of the situation, Moore has united with other actors who support the SAG-AFTRA strike's message. The union seeks to get fair wages, transparency for streaming residuals and guidelines for the use of artificial intelligence in media. And SAG president Fran Drescher called it a "very serious thing that impacts thousands, if not millions of people all across this country and around the world."
Drescher, 65, reacted when the Alliance of Motion Picture and Television Producers (AMPTP) did not agree to any of the union's terms. The strike impacts both the actors' union and "people who work in other industries that service the people that work in this industry." As a result, the actress feels that the union "had no choice." And she called actors "the victims here. We are being victimized by a very greedy entity."
Because of the strike, actors in the union cannot film any impacted projects or even promote their past, present, or future shows. And Mandy has joined the group striking since the first day. But she found company on the picket lines in her "This Is Us" co-stars Chrissy Metz and Jon Huertas. "My forever family," wrote Moore on social media.
Tell us what you think. How do you feel about discovering that Mandy Moore earns literally pennies for "This Is Us"? And after you share your views, check back on our site for more television news.
Editorial credit: Tinseltown / Shutterstock.com