Soap Stars Defending Doug Davidson After The Young and The Restless Fall Out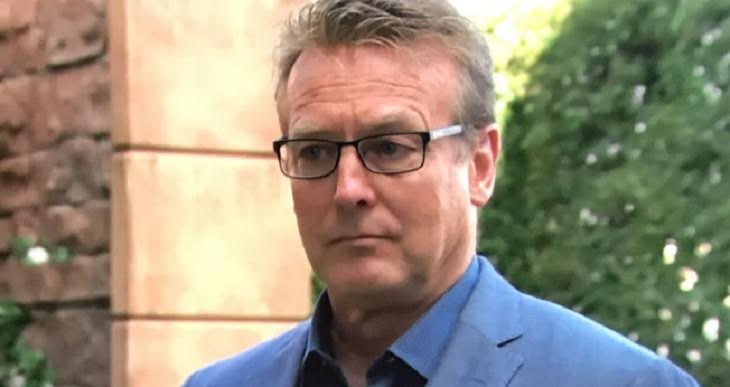 It looks like this daytime television star has friends in very high places! Many soap stars are coming out to defend Doug Davidson after the actor was reportedly bumped to recurring status on the hit CBS daytime television show, The Young and the Restless.
As a matter of fact, even rock star and former General Hospital star Rick Springfield is coming to his defense!
According to reports, Doug was shocked to find out that he was being bumped by producers to a more minimal role on the show. The actor has been best known to fans as Genoa City Police Department head chief Paul Williams, a role that he has had since 1978.
Doug's fans are working hard to make sure that he stays put.
Rick retweeted a petition to keep Doug on the show and even had this to say, "@DougDavidsonYR is my best friend forever and was the best actor and mainstay character on the show. An Emmy winning great human being, a truthful actor with an open heart. Another show needs to snap this giant hearted brilliant actor up! Xooxx"
Could you see these two as….brothers? #YR pic.twitter.com/OMxGf07Avv

— Young and Restless (@YandR_CBS) September 13, 2018
On Monday, the Emmy Award-winning actor had a Q&A with his Twitter followers. Even though he didn't mention any details, he did say such things as, "They are doing away with history," "It's remarkable," and "You all are so wonderful. I so appreciate your support and kindness and love. Thanks for a fabulous career."
The Young and the Restless airs weekdays on the CBS network. Check your local listings for times. In the meantime, drop us a line with your thoughts in our comments section below.
And as always, don't forget to check back with Celebrating The Soap for all the latest news, updates and spoilers on The Young and the Restless and all of your favorite daytime television shows right here!
Read more Celebrating the Soaps news, spoilers, and gossip on our The Young & The Restless homepage