The Young and the Restless News: CBS Exec Speaks Out On Mishael Morgan's Departure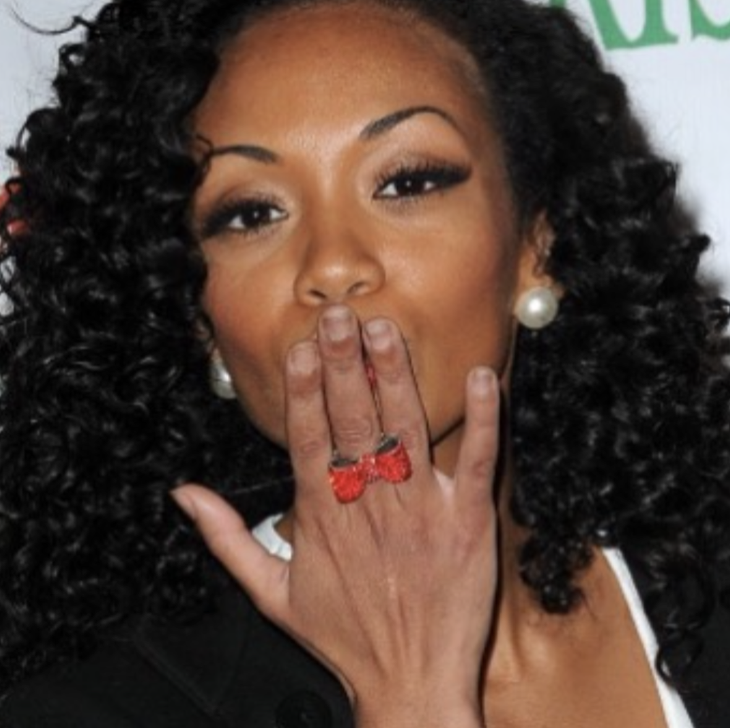 The Young and the Restless star Mishael Morgan's departure has not only shocked her fans, but many executives behind the scenes, too. The actress recently announced that after much consideration, she's decided to leave the show to pursue other career projects, leaving the soap's producers scrambling to find a replacement for her character, Hilary.
And now execs behind the network are speaking up about Hilary's decision to leave The Young and the Restless. Many fans were initially shocked to hear that Mischael was leaving, simply because she had such a strong storyline with her character's pregnancy. And while Mishael insists that there are no ill feelings towards, she's leaving the soap to pursue other matters in her career instead.
In response to Mishael's good-bye message to her fans, CBS senior vice president of Daytime television Angelica Rosas McDaniel is opening up about Mishael's decision to leave. She wrote in a tweet, "Mishael's many talents and warm heart endeared her to millions of fans, and all of us at @YandR_CBS and @CBSDaytime. We thank her for her contributions and wish her and her family all the best!"
Now, whether or not Mishael will be replaced with another actress remains to be seen. After all, her character has one of the most pivotel storylines on the show right now. Viewers will just have to continue to tune in to see how the show's frontrunners will handle Hilary's future. At the same time though,
The Young and the Restless airs weekdays on the CBS network. Check your local listings for times. In the meantime, drop us a line with your thoughts in our comments section below.
LOVE Y&R? SUBSCRIBE TO OUR THE YOUNG & THE RESTLESS NEWSLETTER, HERE!
And as always, don't forget to check back with Soap Opera Spy for all the latest news, updates and spoilers on The Young and the Restless and all of your favorite daytime television shows right here!
As always, more detailed spoilers and a full collection of pictures for the week in question will appear here on Celebrating The Soaps, when there will be more clues and hints over exactly what's going on.
The Young & The Restless airs weekdays on the CBS network.
---
Read more news, spoilers, and gossip on our The Young & The Restless homepage
Want up-to-the-minute soaps news, spoilers, and gossip on your social feeds? Just hit 'Like' on our  Facebook page.