The Young And The Restless Preview: Audra's Gamble, Daniel's Threat, Phyllis' Body Disappears
The Young and the Restless spoilers for the week of April 3 reveal that a preview clip teases what's next. Fans can expect Audra Charles (Zuleyka Silver) to be warned about her gamble. Daniel Romalotti Jr (Michael Graziadei) threatens Jeremy Stark (James Hyde).
Plus, Chance Chancellor (Conner Floyd) investigates when Phyllis Summers' (Michelle Stafford) and the ambulance disappear.
Phyllis Summers' Body Disappears
Y&R spoilers for the week of April 3 reveal that Phyllis and Jeremy's scheme will continue. After collapsing, an ambulance was called. Medics took Phyllis away in the ambulance.
However, when Daniel and Summer Newman-Abbott (Allison Lanier) went to the hospital, the ambulance… and Phyllis… never arrived.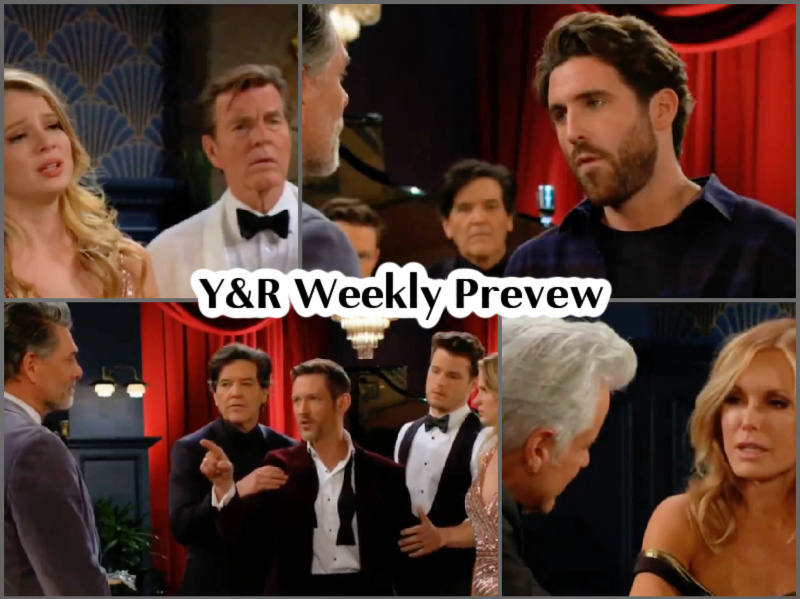 Y&R Spoilers: Chance Chancellor's Investigation
Due to Jeremy's marriage bombshell, Phyllis' loved ones are concerned that something is very wrong. Summer begs Chance to find Phyllis. So, expect Kyle Abbott (Michael Mealor) to either comfort Summer or he might launch his own investigation.
After all, Jeremy accused Diane Jenkins (Susan Walters) of being responsible for Phyllis' condition. However, Chance couldn't do anything until there was evidence. In the meantime, Chance will go around getting statements from everyone at the gala and there will probably be an APB out on the ambulance.
Daniel Romalotti Jr's Threat
The Young and the Restless spoilers for the week of April 3 reveal that the preview clip shows Daniel exploding. While some characters hold Daniel back, he threatens Jeremy. So, it sounds like the news about Phyllis isn't good. Fans know that Phyllis' body likely hasn't just disappeared. So, when will Phyllis resurface and what does this mean for Diane's future?
https://twitter.com/flutterpolitely/status/1641537001705840644
The Young And The Restless Spoilers: Week Of April 3
Fans can also expect Tucker McCall (Trevor St. John) to teasingly warn Audra about her big gamble. Leanna Love (Barbara Crampton) uncovers a juicy scandal. Nikki Newman (Melody Thomas Scott) regrets a decision. Elsewhere, Victor Newman (Eric Braeden) and Jack Abbott (Peter Bergman) join forces.
In an interesting twist, could Diane be the one who ends up finding and saving Phyllis? Right now, Phyllis might be working with Jeremy. However, that alliance could go sour very quickly but it would also resolve this never-ending Phyllis/Diane storyline.
Which storyline are you looking forward to seeing the most during the week of April 3? What are your predictions for Victor, Nikki, Jack, Diane, Phyllis and Jeremy? What does the future hold for Audra, Tucker, Ashley Abbott (Eileen Davidson), Summer, Kyle, Chance and the other characters? Share your thoughts and remember to keep watching the CBS soap to find out what happens next.
Be sure to catch up on everything happening with Y&R right now. Come back often for The Young and the Restless spoilers, news, and updates.