The Young And The Restless Spoilers: Adam Floating In Space – Sharon's Shoulder Leaned On
The Young and the Restless spoilers document that Adam Newman (Mark Grossman) is uncertain if he can withstand being kept at a distance from his expectant child now and in the many days to come. But Sally Spectra (Courtney Hope) has no intentions of reconciling with him.
Nick Newman (Joshua Morrow) is the man she leans on for stability. Sally has never denied loving Adam but has repeatedly told him they are not a good pairing.
Adam was stunned when Sally would not reconsider getting back together after the paternity reveal. Sharon Rosales (Sharon Case) was unfazed by all the news. She serves as Genoa City, Wisconsin's general counselor.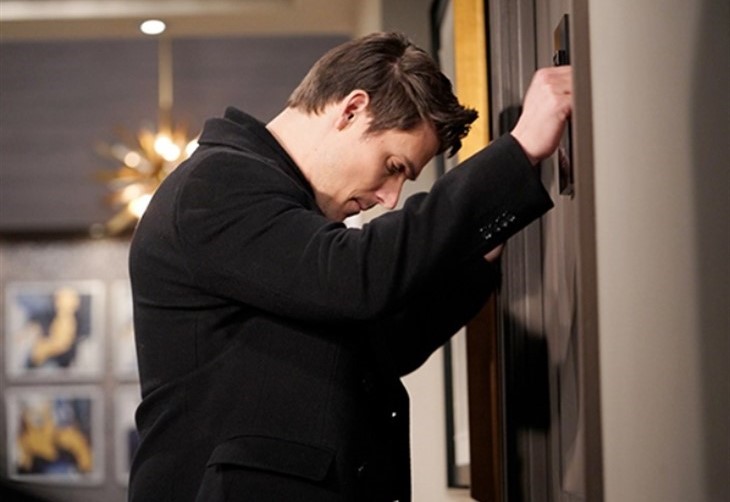 The Young And The Restless Spoilers – Adam Newman's Paternal Rights Will Be Exerted
Adam is keeping himself in check for the moment. But it seems unlikely he will defer to whatever Sally commands throughout her pregnancy.
As the father of Sally's baby, he has rights. Custody issues will be considered after the child is born.
Sally has a window of time, meaning less than nine months, where she can protect herself from what she sees as Adam's disorienting presence. But after their baby arrives, she and Adam will want to spend time with the child. That is when a paternity rights battle may be inevitable.
Y&R Spoilers – Will Sally Spectra Be With Nick Newman Later This Summer?
No one can project what will happen by the time Sally gives birth. Nick is standing firmly by her now. But will jealousy eventually impact his loyalty pledge?
Sally does not appear to love Nick more than Adam. But she clearly sees Nick as a future husband and fatherly influence she wants for her child.
Adam's hold over Sally was broken. So, she does have control over herself when he is around, with maturity and Nick's growth in importance aiding that development. However, the first-time mother can not know how she will feel about her child's father as time proceeds.
The Young And The Restless Spoilers – Sharon Rosales Is A Neutral Go-Between
Sharon loved Nick for many years. She still cares for the father of two of her children.
Sharon loved Adam for a brief period. While they have no children together, their bond has endured because she, arguably more than anyone, including Chelsea Lawson (Melissa Claire Egan), sees in Adam what others can not.
Adam and Sally will likely keep talking with Sharon at Crimson Lights. The ever-popular coffee and snack shop will be the setting where both expectant parents meet and hopefully remain in sync for the sake of their baby on Y&R.
This site is a leading source for everything linked to The Young and the Restless. Check back regularly for Y&R spoilers and news!