The Young And The Restless Spoilers: Phyllis Sets Up Jeremy With Diane Jenkins Engagement Ring
The Young And The Restless spoilers indicate Jeremy Stark (James Hyde) has pulled Phyllis Summers (Michelle Stafford) into his plot against Diane Jenkins (Susan Walters). Will Phyllis set Jeremy up with Diane's engagement ring?
The Young And The Restless Spoilers – Phyllis Summers Moves On With The Plan
The Young and The Restless spoilers reveal that Phyllis will move on with the plan to lure Jack Abbott (Peter Bergman) and Diane back to town. Jeremy will encourage Phyllis to make things right with the Abbotts, which includes her daughter. Jeremy will set Phyllis up to do exactly as Diane did and bring him a couple of items.
However, Jeremy wants something of Diane's this time. Spoilers suggest that Phyllis may steal Diane's engagement ring. Could Phyllis realize she is in over her head and use Diane's engagement ring to set him up? Perhaps Phyllis can pull off what Jack couldn't and get Jeremy put back in prison where he belongs.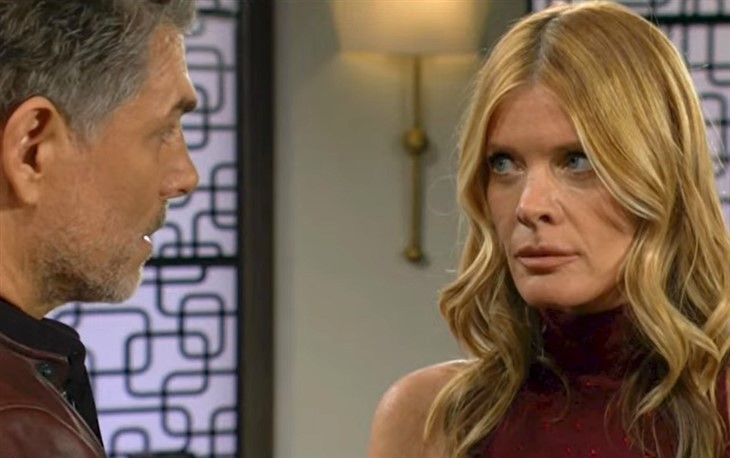 Y&R spoilers – Diane Jenkins Provides The Perfect Set Up
Diane may have accepted Jack's proposal but they don't want to announce their engagement just yet. It seems that Diane will decide against wearing her ring and put it up for safekeeping. However, when Phyllis goes searching for something of Diane's, the ring could be exactly what she finds. The ring would please Jeremy but could also help take him down.
Diane's ring is going to be unique and very easy to trace. If Phyllis realizes she is being used, she could certainly manage to frame Jeremy. Will Phyllis end up jumping into bed with the enemy so to speak and take Jeremy down? Will Phyllis join in on the plan to send Jeremy to prison once she learns he has duped her as well?
The Young And The Restless Spoilers – Jeremy Stark Could Frame Diane Jenkins
Of course, Jeremy could use the ring to frame Diane. Suppose Diane noticed the ring is gone and reports it missing. Jack surely has insurance on this ring so it could be made to look like insurance fraud. If this happens, Jack will certainly have to wonder if Diane is trying to collect the insurance money and skip town yet again.
However, Phyllis could use this to frame Stark if she played her cards right. What is Chance Chancellor (Connor Floyd) was to learn that Jeremy is pushing Phyllis to work for him, they could set up a sting that would actually put him away. Could Phyllis turn the tables on Jeremy and send him back to prison? Will Jeremy succeed in putting both Diane and Phyllis away?
Be sure to catch up on everything happening with Y&R right now. Come back here often for The Young And The Restless spoilers, news, and updates.